Apple's September 12th 2018 event: what to expect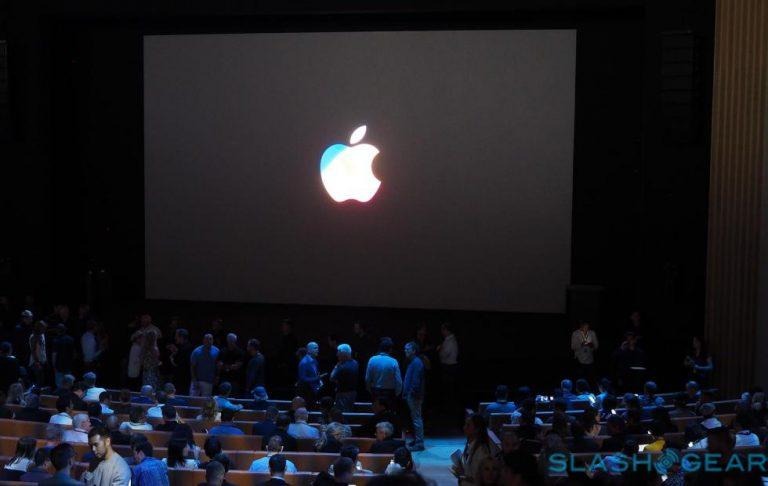 We're counting down the hours to Apple's much awaited event of the year, even if it's still more than 24 hours away. But while the event on 12th September is already earmarked for that iPhone, the story hardly that simple. Yes, we are getting new iPhones, but which ones? And it won't be arriving alone either. Over the past months, even all the way back to late 2017, we've been inundated with rumors, leaks, and tips about Apple's next mobile devices and wearables. And even if those don't come to pass, they were strong enough to have changed the face of the market way before the next-gen iPhone X. To help you navigate through tomorrow's big day, here's the Cliff Notes version of what we're expecting to be unveiled.
iPhone X: three's a crowd
Just like last year, it has been pretty much established there will be three iPhones this year, all of them bearing the same iPhone X DNA. In fact, one will be the direct successor of the 2017 iPhone X. The other two will be larger, though one will definitely be the largest. The other, on the other hand, will be the relatively cheaper of the two, bearing a 6.1-inch LCD screen.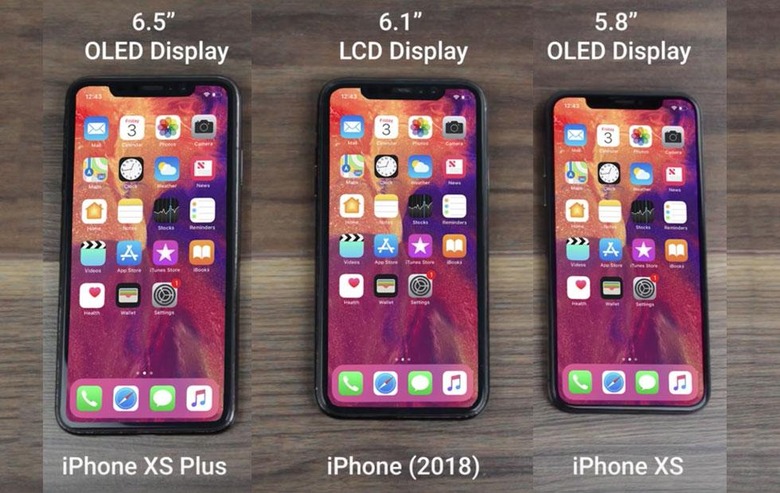 But while those are pretty much given "facts", there are still a few loose ends, especially with the name. While the Internet seems to have accepted that the 2018 iPhone X will be called the iPhone Xs, there's still some debate on whether the largest one will be the iPhone Xs Plus or the iPhone Xs Max. The cheaper, reportedly more colorful one, was initially dubbed the iPhone Xc. Now the "Xr" suffix has suddenly popped up seemingly out of nowhere. One thing's for sure, though, whatever the name, the notch is strong in these three.
Apple Watch 4: now with more complic?tions
Another year, another Apple Watch. But how much further can you take a smartwatch, especially one that shows no signs of ever changing its design? Well, you can always give it a longer battery life, mostly through software optimization. Or you could, as recent speculations suggest, give it a bigger screen without making the whole thing bigger. This would allow developers to cram more complications, or displayable information, on its face. Presuming developers update their wares to use their new found free space.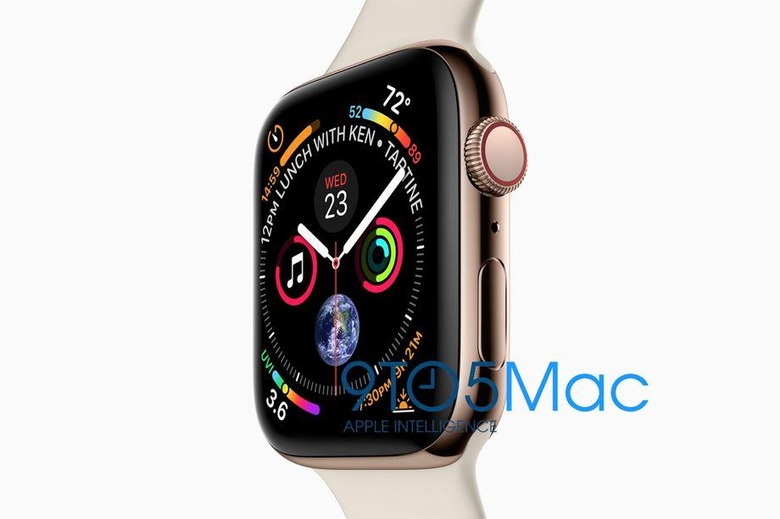 But Apple has never really been about turning the Apple Watch into a miniature smartphone. Instead, it has set its eyes on making its smartwatch into a miniature med lab. A last-minute dump from Kuo says that the Apple Watch 4 series will indeed have slimmer bezels but also something no other commercial smartwatch has, an electrocardiogram or ECG for better heart rate measurement.
iPad Pro: more than a Face (ID) lift
While the iPhone Xs and Apple Watch 4 are pretty much considered a done deal for tomorrow's event, the rest are still somewhat up in the air. It would definitely be grand if Apple really announced them all, but we'll take what we can get. One fan favorite is a new iPad Pro, both in a standard 12.9-inch size as well as a new 11-inch model. It seems Apple still can't make up its mind about the perfect size for a smaller iPad Pro.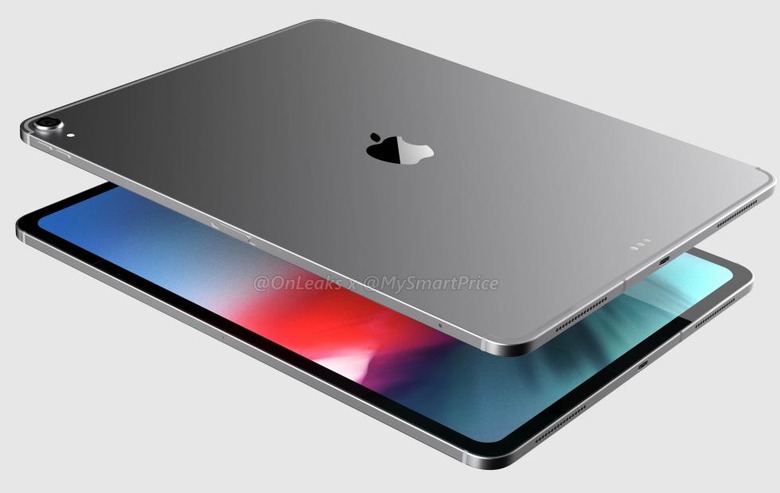 This year's iPad Pros are expected to do away with much of the bezels. Which means out with Touch ID and in with Face ID. Unfortunately, some believe that will come with negative consequences, like forcing a portrait orientation for the iPads and relocating the Smart Connector. The most surprising change, if Kuo is correct, is the switch to a USB-C port. Is Apple about to abandon its Lightning port? Stay tuned!
MacBook on the cheap: no touchy
Tomorrow's event might not all be about mobile devices though. Granted, the MacBook is still mobile in the sense of being portable. But an iPad Pro still can't replace a MacBook, no matter how much you try. A MacBook, however, can obviously replace a MacBook, and Apple will replace its old 12-inch MacBook with a more affordable model that comes with Touch ID. What it won't come with, however, is the Touch Bar, which is probably no love lost for MacBook users anyway.
Mac Mini Pro: all grown up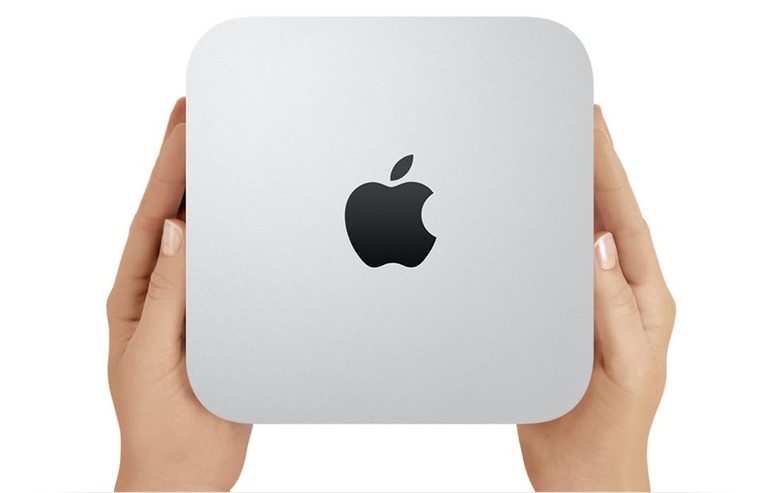 It's portable but you won't be carrying it around. The Mac Mini, for the past years, has become the forgotten stepchild of the Mac world. Or at least Apple seems to have forgotten about it. Fans and owners of the tiny Mac that could have been clamoring for an update. Will this year finally be it? Some believe so but it comes with a twist. It won't be a new Mac Mini but, instead, a Mac Mini Pro. Given advancements in computer technology and components today, a mini PC for professional use is not that impossible. Probably improbable for an Apple mini computer though.
AirPower: vapor-power
It's been a year since Apple announced AirPower, the charging pad that should be charging the iPhone X and friends. Between then and now, every charging accessory maker has come out with their own version, including those that take advantage of iOS 11's higher wireless charging limits. So it's not like the technology isn't ready yet. Apple just isn't, for some reason. Hopefully, we won't have to wait for 2019 to get even just a launch date.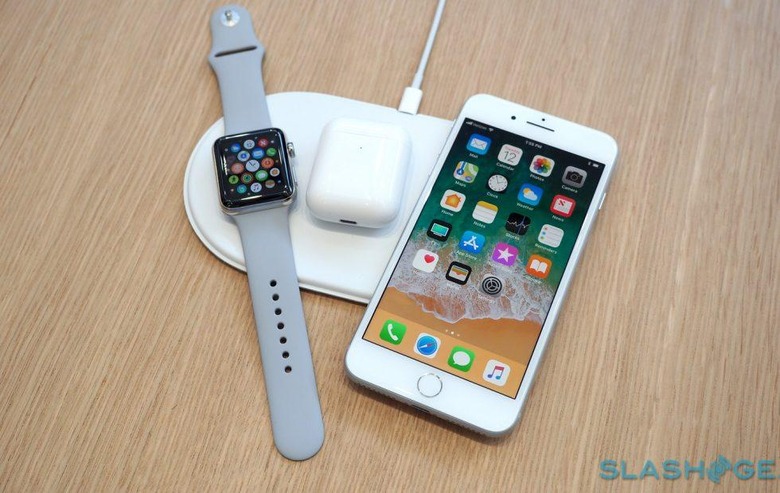 Apple Trendsetter
Some of these products might not hit the market this month. Some might not even hit the market at all. And those that do might not have all the features we expect them to have or lack. Regardless of reality, however, the mere rumor or expectation that Apple will be doing things is enough to send competitors and the market adjusting to anticipate the change. Just like how the notch has forever changed the face of smartphones, literally.
We already saw the effect of the new iPad Pro rumors on the Samsung Galaxy Tab S4. Thin bezels, no home screen button, face recognition unlock. Expect other Android tablet makers, the few that remain, to follow suit. In fact, many of them will try to rely on face recognition but won't have the same accuracy and security as Apple's Face ID. The smartwatch market is also reacting to Apple's laser focus on health. Many have stopped trying to cram smartphone features and instead focus on health and fitness features. That said, they also seem to be obsessed with making smartwatches look like classic watches while the Apple Watch is unashamed of its true nature.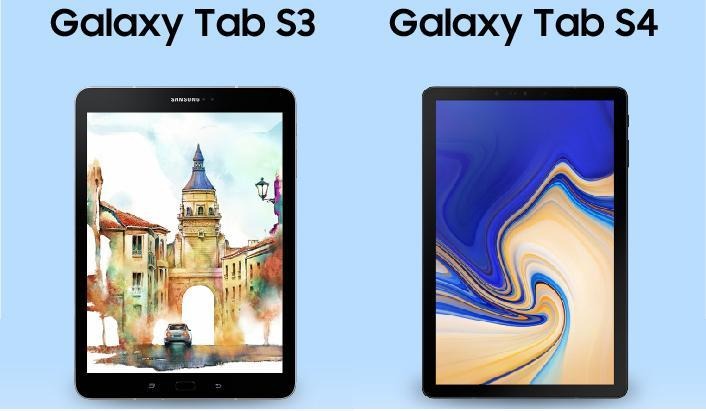 Wrap-up
With the exception of the Google Pixel 3 and the Huawei Mate 20, Android smartphones have had their eight months in the spotlight. Now it's Apple's turn to defend its position (especially against Huawei) and show what it has. But even if some of the expected features, by some weird twist of fate, don't turn up tomorrow, the mere fact that they have changed market expectations and behavior only proves how much influence Apple has on the tech industry, directly or otherwise.