Apple's self-driving Lexus test SUV spotted in Silicon Valley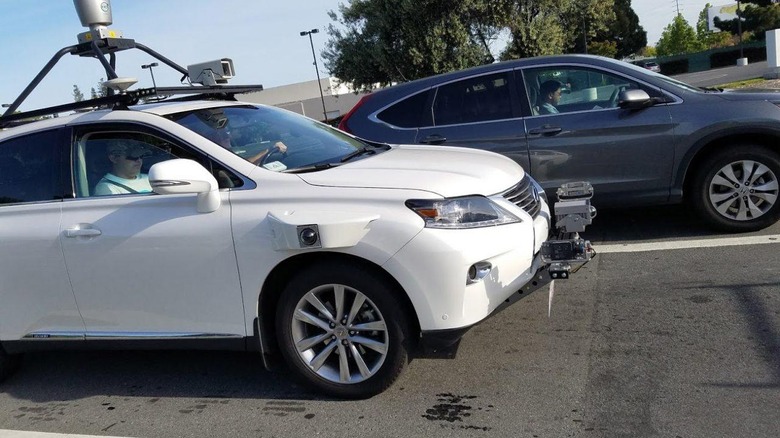 Earlier this month, word surfaced that Apple had both applied for and been granted a permit to test self-driving vehicular technology on public roads in California. Following that, someone has spotted a Lexus vehicle fitted with autonomous technology that Apple is using to conduct tests, though none of it appears to contain any Apple-centric gadgets. The vehicle's presence follows the release of apparent training documents from Apple that detail a trio of 2015 Lexus RX450h SUVs being used as testing vehicles.
It has long been rumored that Apple is working on its own car project, though reports and sources have varied at times and word, as of now, has it that things have been rough behind closed doors. Speculation at one point indicated that Apple had ceased work on the so-called Project Titan automotive effort, but that later changed and, most recently, all signs point toward the company testing self-driving technologies.
At this point it isn't clear what exactly Apple is up to. It is possible that Apple has an actual self-driving vehicle in the pipeline, but there's no reason to make that leap at this time. It is just as likely that the company is testing autonomous vehicle technologies for a different reason. Regardless, it appears that Apple testing vehicles are now on the road, each of them with two humans onboard, and one was spotted in the wild.
The photos were sent to Bloomberg, which has published two of them plus a short GIF. According to the publication, an expert who was shown the photos said the technology on board appears to be off-the-shelf and not proprietary to Apple. The technology is said to include two or more radars, a bunch of cameras, and a 64-channel lidar. Apple, to no one's surprise, has not commented on the photos.
SOURCE: Bloomberg