Apple's Paper Bag Patent Granted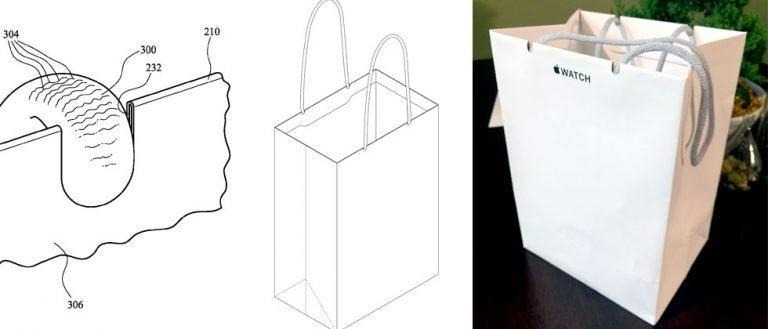 Back in July of 2016, Apple filed a patent for a paper bag – here in May of 2017, Apple has been granted that patent. Invented by an impressive 22 people and filed for a term of 15 years, Apple now owns the ornamental design for the bag that Apple products come in when sold by Apple Stores. This is the sort of bag that customers feel guilty about throwing away, it's made so extremely well and designed so nicely.
A team of designers from San Francisco – including none other than Jony Ive himself – are racked up in the Inventors List of the patent for this bag. The designers of this bag are listed not because they all sat around a table and drew a set of pictures of a paper bag in Adobe Illustrator. Instead, they're listed for their contributions to the thought that went into the final product
The bag, as its described in previous and/or related patents filed by Apple, is described in heavier detail. "To help compensate for reduced strength and increased susceptibility to tearing that is attendant to SBS paper having greater than 50% post-consumer content, bag container may include a reinforcement insert," said the patent filing. "Since the paper material of bag container may be weakest and most susceptible to tearing at its folds... the reinforcement insert may traverse such a fold and extend past it on either side of it in order to contribute additional strength to the fold."
That bit comes from patent filing 15/062993, related to 62130054, which was filed in March of 2015, as well as 15062993. In a world where patent filings can be the make-or-break element in a major legal battle regarding invention, patent details such as these are necessary. Filing a patent like this does not imply that Apple is preparing to sell their bags.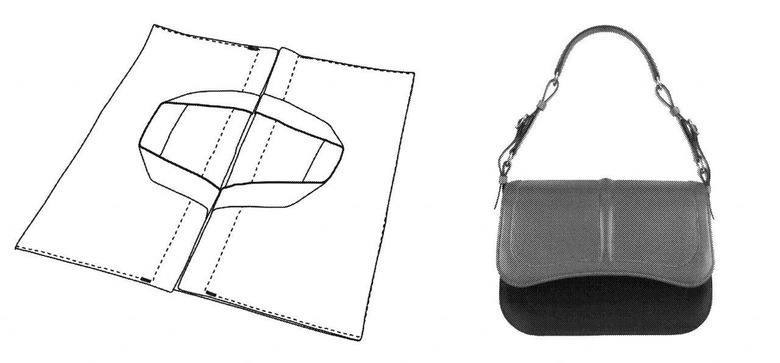 Bags of all sorts are patented with the United States Patent and Trademark Office. Above on the left you'll see a patent filed by Shujan Bertrand, folded down into its most compact size to show its most unique feature. This comes from patent application 29/522,737. On the right is another sort of bag, this one made to be sold – this one filed by Hermes Sellier with application 29/532,486.
Apple's Patent for a Paper Bag, reasons why:
• Patent trolls could sue Apple for their paper bag design
• Yes, really – if there's a way, Apple needs to protect itself
• If a brand-knockoff store tries to look like Apple Official, this will be another (of many) ways in which Apple can combat their existence
In the real world, Apple makes patents such as these more for protection than for profit. Especially when Apple puts in work to make a product with unique features, they need to protect themselves from legal predators who would seek to profit in the still-broken patent enforcement system in which we live today. Even if that means filing a patent for a paper bag.