Apple's next set of iOS emoji is all about hair (and lettuce)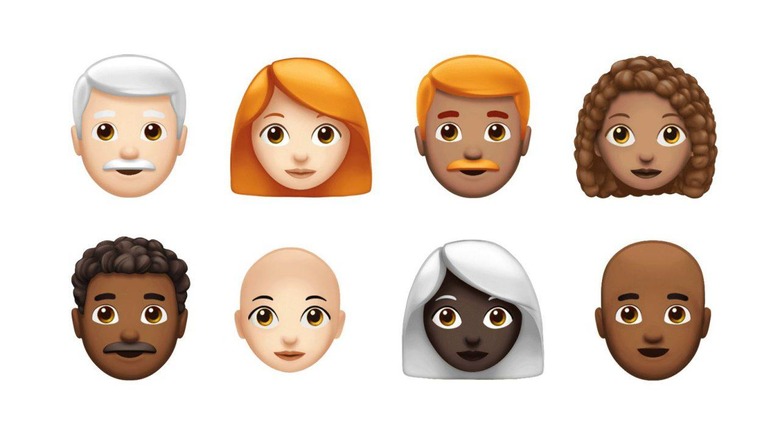 If you're an iOS user who happens to love emoji, here's the best news you'll hear all day: in celebration of World Emoji Day, Apple has announced more than 70 new emoji for iOS. They won't be here until later this year, but we're getting an early glimpse at some them today. Most of these new emoji center around different hair styles and colors, giving users a variety of new options.
These new emoji were created with Unicode 11.0 guidelines in mind, and feature new options for people with curly hair or no hair at all. In addition to the new curly-haired and bald emoji, Apple will roll out emoji featuring red and gray hair colors. With all the different skin and hair types taken into account, those two new colors alone add a bunch of new emoji to iOS.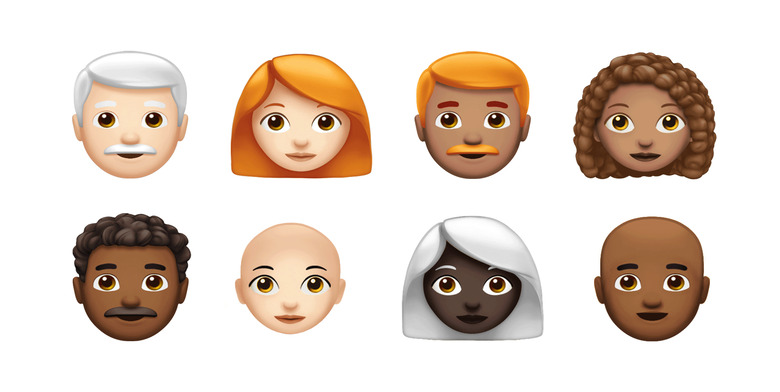 Apple isn't stopping with just hair, though. The company has a few new smiley faces on deck, including a blue, frozen smiley and one with pleading eyes. We'll also see a pair of superhero emoji, a nazar amulet, and even a ball of yarn for all of you knitting fanatics out there.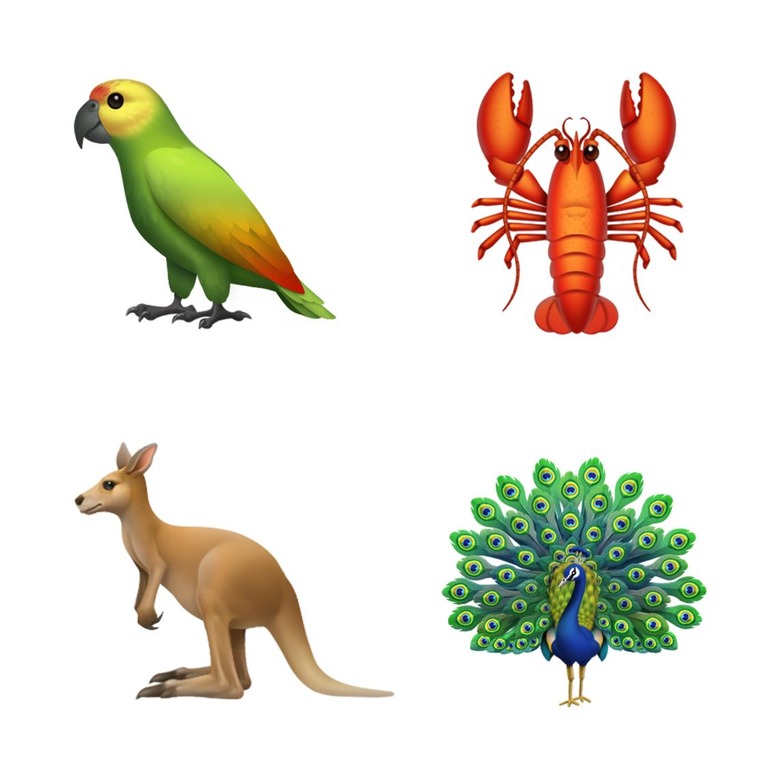 As always, there will be a selection of animal and food emoji included in this eventual update. New animals include a parrot, lobster, peacock, and kangaroo. New food emoji we'll see include moon cake, mango, cupcakes, and everyone's favorite: Lettuce.
Apple doesn't get into specifics when it comes to when these emoji will launch, simply saying that they'll arrive later on this year. Perhaps we'll see them launch alongside iOS 12? We'll keep an ear to the ground for more, but for now, head down to the comments section and let us know what you think of these new emoji.