Apple's new language Swift sees 'Unprecedented' rise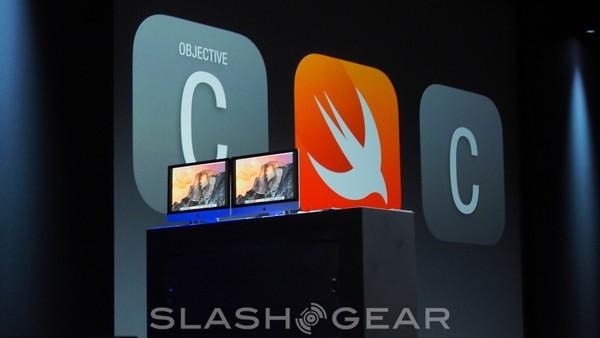 Swift, or Objective-C? That's a choice many Developers and learning the craft are entertaining, and it's quickly (swiftly?) becoming harder to decide. Though Objective-C is still dug-in and widely used for iOS and OS X development, Swift is coming up fast (pun intended). A new report by Red Monk details the performance of programming languages on sites like GitHub and Stack Overflow. Though nowhere near dominant, Swift is already charging hard, and its rise is being heralded as perhaps the speediest ever.
Red Monk last measured programming languages in Q3 2014, right around the time Swift was coming into play, officially. At the time, it was ranked #68 — not surprising. Red Monk said then that Swift would be "a lot more popular, and very soon".
Typically, that type of chatter leads to a 5-10 spot climb in the rankings. Swift jumped 46 spots, and now sits as the #22 language in terms of popularity. Red Monk says "the growth that Swift experienced is essentially unprecedented in the history of these rankings".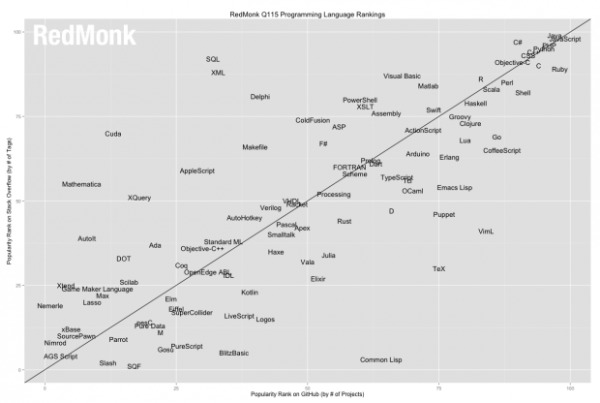 Swift was introduced at WWDC last year, and is the natural successor to Objective-C. The aim Apple has with Swift is ease of use and a faster development process, where much of the syntax is more like Java or C#. Fans call it "Objective-C without the C".
Swift is more approachable and allows for more nimble script, but it's nowhere near the top of the heap. Objective-C still rounds out the top 10 list, and sitting atop them all is JavaScript. It will take a little time, but Swift's entry into the top 10 is almost a given.
Source: Red Monk