With less than a week until WWDC, and following a Supreme Court ruling giving the green light to App Store antitrust lawsuits, Apple is bringing out the big guns in its defense of the download store and its approvals policies. A new post about how the App Store works – and why it's at its best the way it is now – has been added to Apple's site, contesting allegations that the walled garden is bad for consumers and developers alike.
The new page follows a ruling by the US Supreme Court earlier this month in favor of four iPhone owners, who wanted to be able to sue Apple for allegedly controlling software prices unfairly. Their argument – which convinced the Court – was that Apple's monopoly on app distribution for iOS devices meant it was liable in cases of price fixing.
Apple, unsurprisingly, disagreed, pointing out that App Store customers were those of the third-party developers releasing titles. The ruling made it possible for owners to sue Apple for antitrust behaviors around the App Store, specifically over price fixing of apps. However the Court made it clear that it was not passing any judgement on whether that antitrust behavior had or had not taken place.
At the time, Apple released a statement that it was "confident we will prevail when the facts are presented and that the App Store is not a monopoly by any metric." Developers, it pointed out, were free to set the pricing of their apps – including free, if they so wished. Now, it's building on that with this deeper dive into how the App Store operates.
"We created the App Store with two goals in mind: that it be a safe and trusted place for customers to discover and download apps, and a great business opportunity for all developers," Apple says, before detailing some of the App Store Review Guidelines it judges content by. They're built around five "pillars" the company explains: Safety, Performance, Business, Design, and Legal. Each app submitted, or updated, goes through the review process.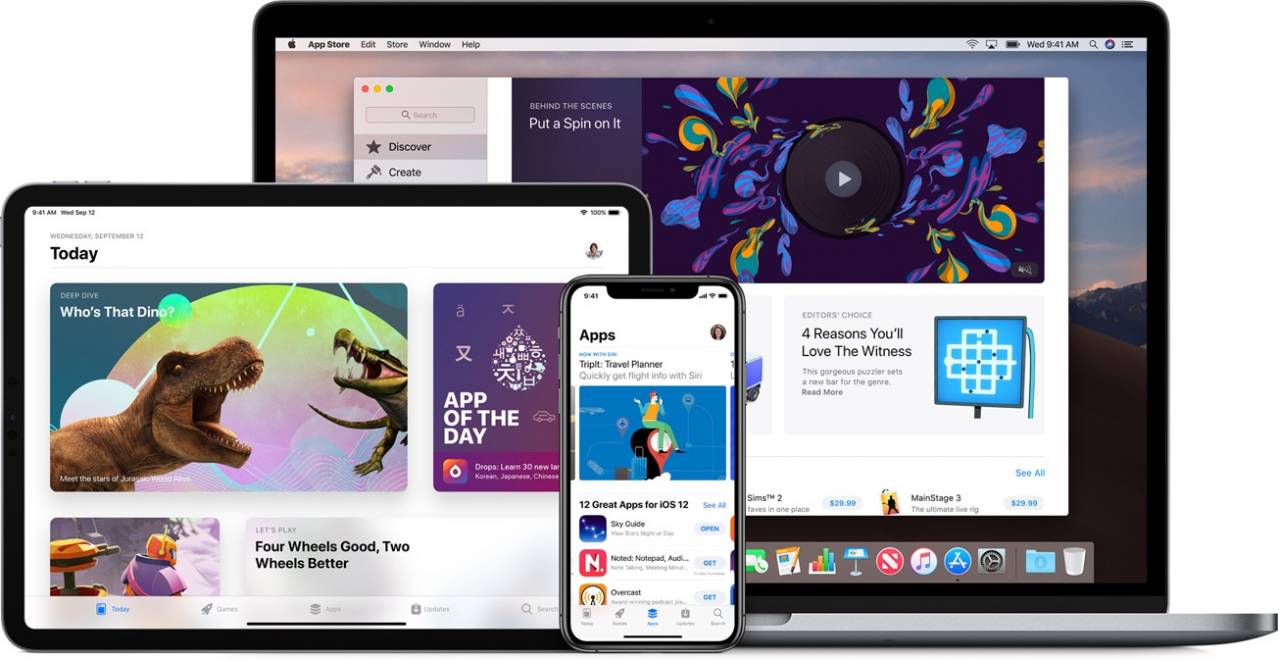 100,000 apps are reviewed each week, Apple says, and 60-percent are typically approved. "All developers have the opportunity to have a rejection reviewed by the App Review Board," the company points out. "And the App Review team makes about 1,000 calls a week to developers to help them diagnose and resolve any issues that led to rejection – so they can get their app onto the App Store."
As for pricing, 84-percent of apps in the App Store are free, Apple says, meaning developers pay nothing to Apple. The company also details the different ways in which apps are monetized, pointing out in which cases it makes some cut of the proceeds – and when it doesn't. Apps that are free to download but contain advertising, for instance, such as Instagram and Twitter, don't see Apple get any of that ad revenue.
In contrast, paid apps, or those which have in-app purchases, see Apple get a 30-percent cut as its commission. That 30-percent has proved controversial in recent years, with some developers protesting that not only is it too large a share, but that since Apple doesn't permit third-party app stores on iOS devices, app-makers are basically forced to accept the fees as the Cupertino firm decides them.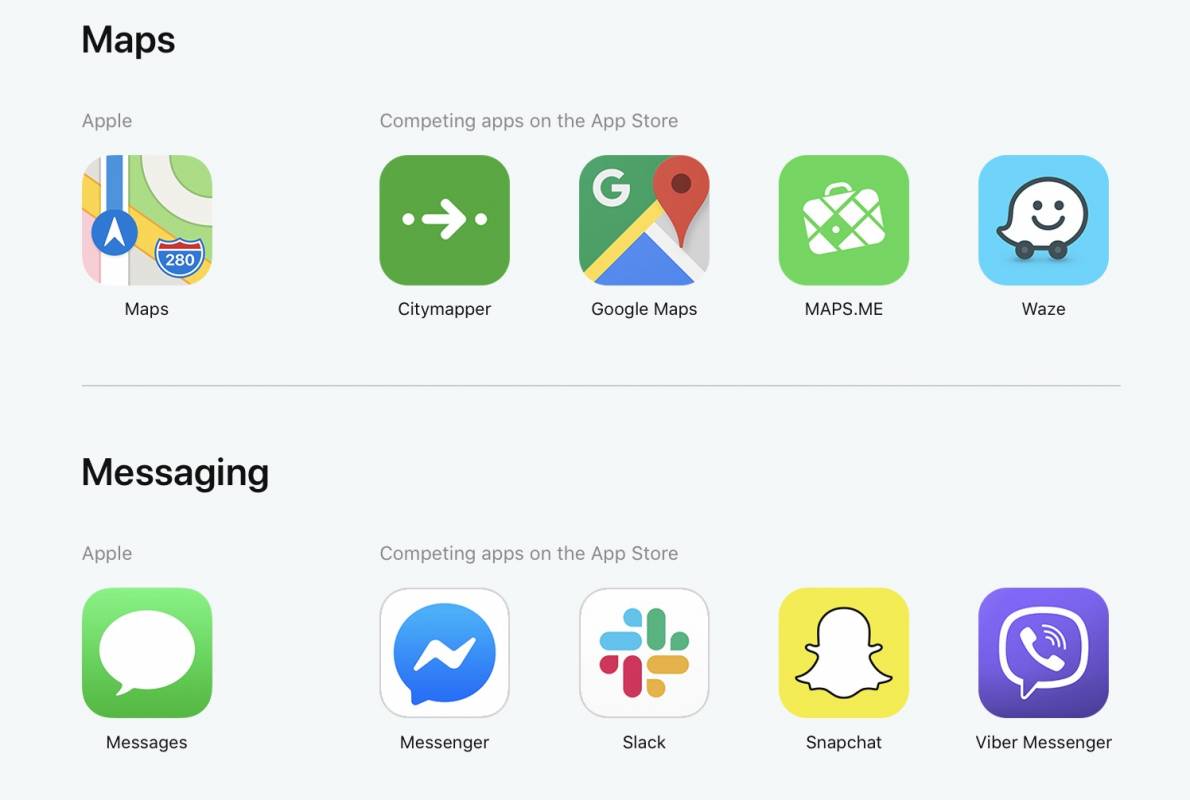 Apple does address competition, though more in terms of individual apps rather than the App Store as a whole. Its Camera app, for example, has numerous third-party alternatives; there are several big-name cloud storage options beyond iCloud, like Google Drive, Dropbox, and Microsoft OneDrive.
Whether this will be sufficient to pacify frustrated users – and developers – remains to be seen. Certainly, in recent years, Apple has become more open to third-party alternatives and other competing apps. We've seen iOS features like CarPlay gradually open up to alternatives to Apple's own services, such as allowing Waze and Google Maps on the dashboard.
All the same, it's questionable whether this will diffuse one of the core arguments critics make: that by limiting iOS devices to a single app distribution method, no matter how security and safety-minded its motivations for that might be, Apple is locking users into a potentially unfair situation. For that to be settled, we may well have to wait and see what the courts rule when the inevitable antitrust and monopoly lawsuits make it before judges.