Apple's Ive gets second knighting and a iPhone tease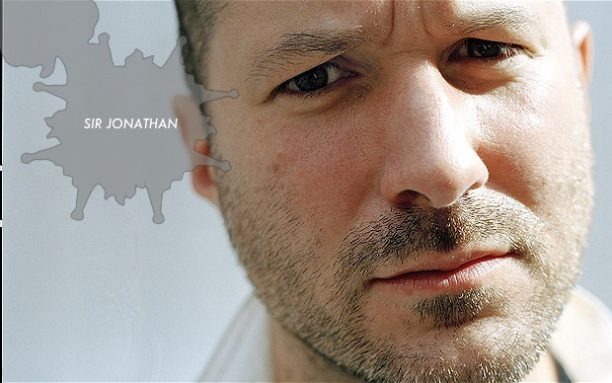 This week Apple's head of design Jonathan Ive has been knighted at Buckingham Palace by Princesse Anne for his services in design and enterprise. This is the second time Ive has been knighted, the first being in 2006 when he was made a Commander of the Order of the British Empire (CBE) for his service to the design industry – this 2012 honor has upped him to a Knight Commander (KBE). In an interview with The Telegraph on the subject of his new knighthood as well as on his design philosophy, he let loose several talking points worth noting, including on the subject of future projects.
In speaking on the future of Apple's projects, Ive noted that the products he's currently stationed on are amongst the "most important and the best work we've done." Ive being part of the core of Apple's designs including past iPhones, the iPad, and more, noted that his current work was secret and indeed amongst his best works, "[W]hich of course I can't tell you about." He spoke also on how the future of Apple with Tim Cook was largely the same as it was with Steve Jobs as CEO:
"We're developing products in exactly the same way that we were two years ago, five years ago, ten years ago. It's not that there are a few of us working in the same way: there is a large group of us working in the same way." – Ive
Ive goes on to describe the reward they receive whenever they're out in public, on an airplane for example, when they see masses of people using their products.
"We have become rather addicted to learning as a group of people and trying to solve very difficult problems as a team. And we get enormous satisfaction from doing that. Particularly when you're sat on a plane and it appears that the majority of people are using something that you've collectively agonized over. It's a wonderful reward." – Ive
When questioned by The Telegraph's Shane Richmond on which product he wishes he'd be remembered for most in the end, he replied with the comment above on future products being the best that will be delivered. Richmond went on to ask what Ive would do if the Queeen of England asked him about the new iPhone, suggesting he'd say "I'm sorry Your Majesty, we don't comment on forthcoming products"? Ive replied simply: "That would be funny."
[via Telegraph]