Apple's iPhone SE Replacement Could Recycle iPhone 8 Tech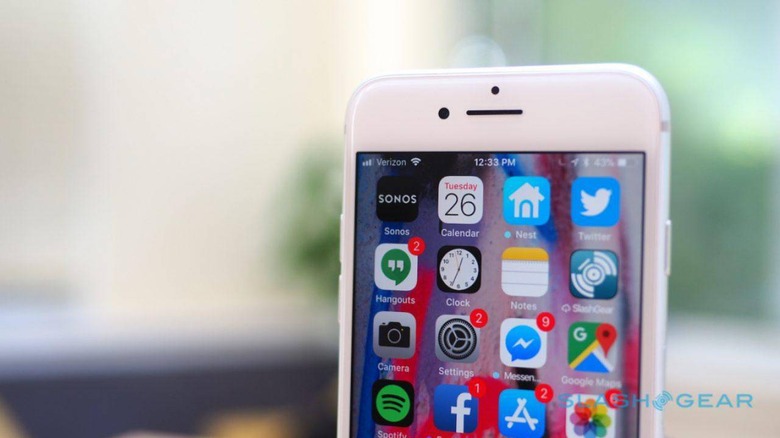 Apple is preparing to launch a new 4.7" iPhone 8 model featuring updated hardware, according to new supply chain rumors out of China. The updated model will allegedly be released in March 2020, offering consumers a cheaper alternative to the maker's flagship handsets. The news follows a recent claim that Apple plans to replace its defunct iPhone SE with a new model called the iPhone XE.
The new iPhone 8 info comes from Chinese publication Economic Daily News, which claims Pegatron will likely be the company behind the allegedly upcoming 4.7-inch iPhone 8 update. Production is expected to reach 20 million units, with that figure allegedly originating from Taiwanese company Fubon Securities Investment Trust.
The alleged model will feature an updated processor, packing newer hardware in an older, familiar shell. Apple did something similar with the iPhone SE model it launched back in 2016. The report claims Apple intends to primarily target low-budget consumers and emerging markets with the upcoming 4.7-inch iPhone 8.
Assuming the leak is accurate, the updated iPhone 8 model will feature a 4.7-inch Full HD LCD display alongside the A13 processor, a single rear camera, and 128GB of storage. The alleged price may give many consumers pause, however, at $649 USD — a discount compared to its current flagship models, but still a substantial rate for a 'budget' alternative.
Last week, a report claimed Apple planned to reboot the iPhone SE with a new model scheduled for launch in 2020. That report alleged a 4.8-inch AMOLED display, a small notch with FaceID sensors, and the model name iPhone XE. The latest report presents a far less appealing picture of the iPhone SE update.