With rumors continuing that Apple will release a 12.9-inch "iPad Pro" sometime before the end of 2015, the latest report speculates that the company will also debut its own stylus tool to accompany and enhance the extra-large tablet. This information comes from Ming-Chi Kuo, an analyst often considered a well-regarded and reliable source, who backs up his theory by pointing to a number stylus patents previously filed by Apple, as well as his own research into the company's future plans.
While there are already a handful of iPad-compatible styluses available on the market, Kuo believes that one from Apple would "improve the user experience of 12.9-inch iPad," due to the tool being more precise than the tip of a user's finger, not to mention more useful than a keyboard and/or mouse in certain situations. The analyst clarifies that the stylus wouldn't be directly included with the iPad Pro, but rather sold as an optional accessory, as most users probably wouldn't need one, and it would only add to the new tablet's price.
This would make sense, as Apple has been very careful in its marketing of the iPad product line, conveying to users that nothing more is needed than their fingers and the tablet's multi-touch screen. Packaging the iPad Pro with a stylus, or making a big deal out of using one, would be a sharp U-turn in saying that to best use this new large device, users must interact with it in a completely different manner.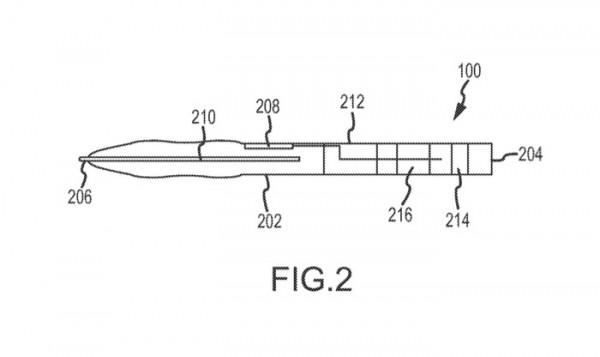 What's also interesting about Kuo's report is that he says Apple's stylus will gain functionality, or at least see an upgraded model, after the first year or so. The initial stylus would be a bare-bones piece of hardware, while further down the line we would see advanced features such built-in gyroscopes or accelerometers. Looking at Apple's related patents for clues, this could enable 3D handwriting technology allowing users to not just write on the screen, but on any other hard surface or possibly even in the air.
Such uses would surely advance the idea of styluses actually adding functionality to tablet devices, as opposed to just being alternatives for fingertips, or at best more accurate tips for drawing purposes. But Kuo repeats that such handwriting features wouldn't be available until sometime after 2015, as he doesn't see Apple's hardware or software quite ready before then.
SOURCE Apple Insider