Apple's iPad Owned By 82 Percent Of U.S. Tablet Users, Yet The Daily Loses $10 Million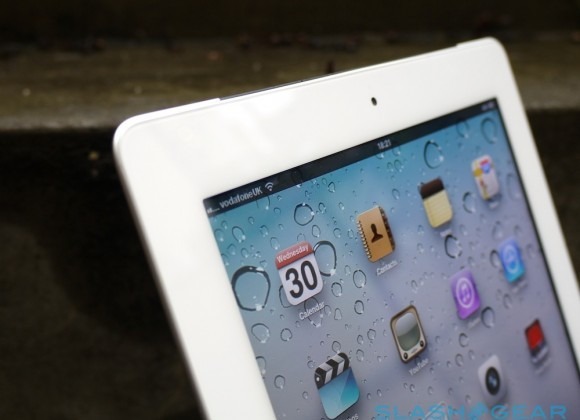 A recent study conducted by the Nielsen company has revealed several interesting numbers on current tablet usage in the U.S. and in particular about the usage of the Apple iPad. The survey polled only tablet owners in the U.S. and discovered that 82 percent of them owned an Apple iPad. This number is a huge lead ahead of competing tablets such as the Samsung Galaxy Tab and the Motorola XOOM.
The Samsung Galaxy Tab is a very distant second place, holding only a 4 percent share of the market. Following that is the Dell Streak with 3 percent and the Motorola XOOM with 2 percent. Beyond ranking, the survey delves deeper to see the break down of cellular versus WiFi tablet ownership as well as how tablet owners generally used their tablets.
Of the Apple iPad owners, the report revealed that 43 percent owned the 3G iPad, while 39 percent owned the WiFi-only version. Of tablet owners in general, 50% of all tablet owners are the only ones in their homes that use a tablet while 43 percent share the device with others. Also, 35 percent say they use their desktop less often or not at all since their tablet purchase. This is interesting when compared to laptop owners, of which 32 percent say they use their desktop less.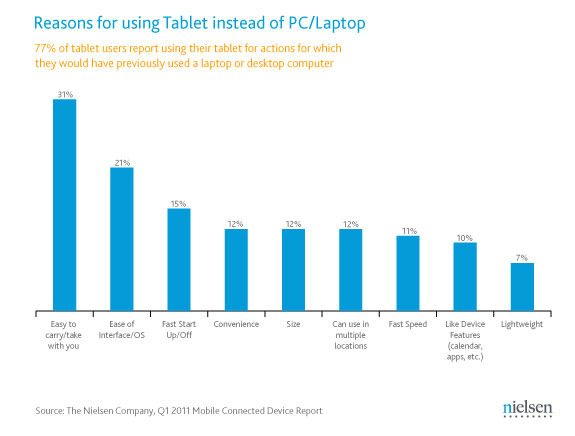 Furthermore, the report revealed that of the tablet owners that also owned an e-reader, 27 percent found they used the e-reader less often or not at all. This same percentage was found for those who also owned a portable media player. For those who also own a portable game console, the percentage that used the device less often after a tablet purchase was 25 percent.
But going back to that whopping 82 percent domination of the tablet market by Apple's iPad, it's truly impressive. However, it didn't seem to help with the Apple-exclusive news app launched by News Corp.'s The Daily. The Daily debuted with a decent splash, being the first iOS app to employ Apple's new and controversial in-app payment system. However, the publisher has reported a $10 million loss in its first quarter with a total of 800,000 downloads. They believe the disappointing numbers are due to the early stage of their post-trial service and because the tablet market is still in its infancy. They will be bringing the app to other tablet devices in the future.
[via Apple Insider]