Apple's first third party retailer going out of business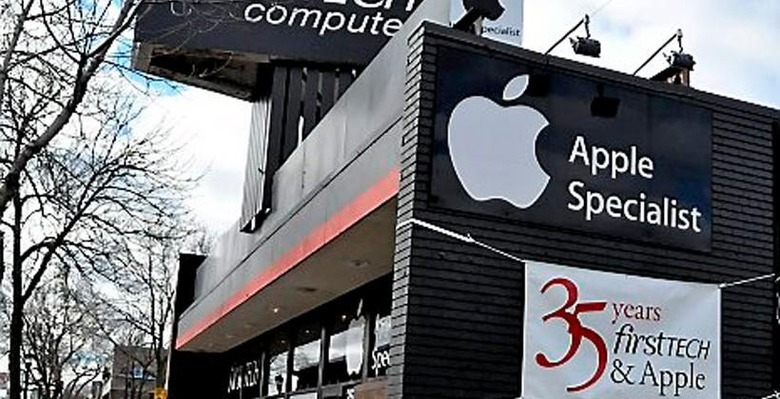 Back when Apple was a new company in the computer market, it needed third party retailers to get its products to the masses. This was decades before Apple was the retail juggernaut that it is today with its own fancy and efficient retail stores around the country. The very first batch of Apple computers went to a retail store in Minneapolis called Team Electronics.
That company eventually turned into a firm called FirstTech Computer. FirstTech and Apple have been partners in selling computers for 35 years now, but FirstTech is now going under. The company says that the low margins in the PC market have made it unable to carry on.
The company will close its doors on March 29. FirstTech has sold iOS devices and Mac computers for years now. The news of the closing was made by the owners this week and was said to be a surprise for the workers. Part of the reason that the company has had such a difficult time in the market of late is laid at the feet of Apple itself.
FirstTech has had to compete with an Apple retail store that opened only a few blocks away in 2010. The first batch of computers that FirstTech bought from Apple in the late 70's has an interesting story to go with it. Apparently, Apple was so new to selling that it didn't even have paperwork to give with a sale. FirstTech is said to have taken an old contract of its own, scratched off its name, and added the Apple name to seal the deal.
SOURCE: Twin Cities