Apple's first Advanced Manufacturing Fund investment goes to Corning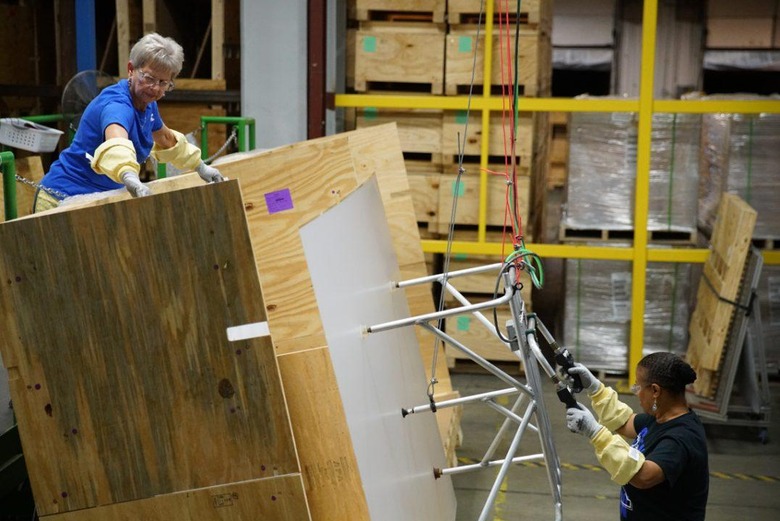 Back at the beginning of the month, Apple CEO Tim Cook announced that his company would set aside $1 billion for a new "Advanced Manufacturing Fund." At the time, Cook didn't say who would ultimately benefit from this fund, but today we're learning that Corning will be the first company to get an investment from it. Corning, as many of you already know, is the company behind Gorilla Glass, which adorns many phones on the market today.
With this investment, Corning will be receiving $200 million of the $1 billion in the Advanced Manufacturing Fund. Apple announced the fund to push money to US companies that perform advanced manufacturing, hopefully supporting job growth in the States. Corning has been an Apple supplier for 10 years now, making it a rather obvious target for investment from the fund.
In its announcement today, Apple said that this $200 million will go toward "Corning's R&D, capital equipment needs and state-of-the-art glass processing." Corning's Harrodburg facility is the focus of this investment, with Corning CEO Wendell P. Weeks saying that the investment will ensure the plant "remains a global center of excellence for glass technology."
Weeks also pointed out that Apple's long-standing partnership has helped Corning create 1,000 jobs in US. Zooming out on that statistic a bit, Apple said that it supports 450,000 US jobs through spending and investment with suppliers – not a paltry number by any means.
There's still $800 million left to go with this investment fund, so we can look to Apple to spread a lot more money around. It may not stop at $1 billion either, as Apple has pledged "at least" that amount through the Advanced Manufacturing Fund. Apple certainly has hit the ground running, so we might just hear about the next investment recipient shortly.
SOURCE: Apple