Apple's (beta) App Analytics tool is now rolling out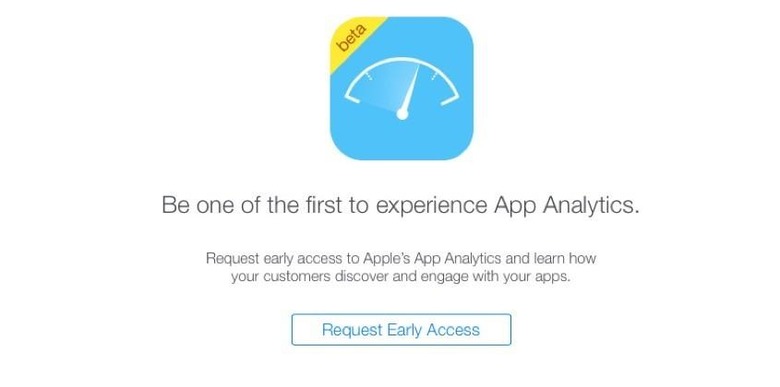 Developers looking to get insight on why their apps may or may not be making it onto iPhones and iPads now have a new diagnostics tool. Simply called "App Analytics", the tool is Apple's way for Developers to discover all kinds of info about their apps, even how many page visit their app received in the App Store. The service is still in beta, and is being seeded on a first-come, first-served basis. If you're a Developer not on the list, it's not too late to sign up.
Aside from finding out how many users visit their app page, Developers will also get a detailed look into how their apps are being used. Info about how often a user opens an app over a period of time can be found with App Analytics, and Developers will see which websites refer users to their app the most.
Developers can also get granular info about monetization strategies, checking in-app purchases and sales. Custom marketing campaigns can also be created with App Analytics.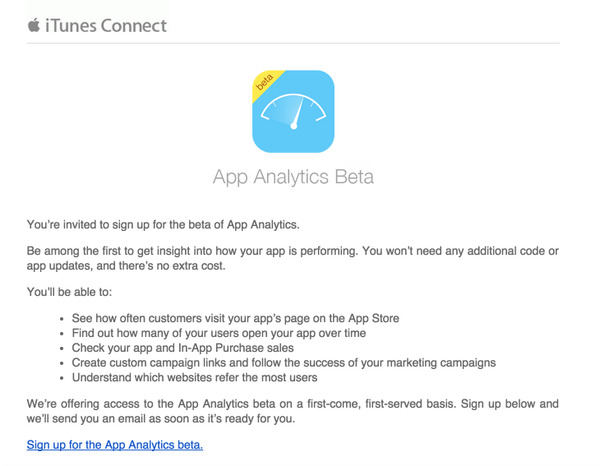 It's not the first time Apple has moved on a Developer space occupied by third parties. Last year, the Cupertino company purchased Burstly, bringing their TestFlight service in-house.
Though we can't directly point to TestFlight as reason App Analytics exists, Burstly did have a tool named FlightPath that offered up mobile analytics.
The upside for Developers is access to things like download and engagement data, which a third-party service just can't really gauge. App Analytics is still beta, but we wouldn't be surprised if Apple discusses it at WWDC, opening it up to all registered Developers.