Apple will now engrave an emoji on your AirPods case (yes, even that one)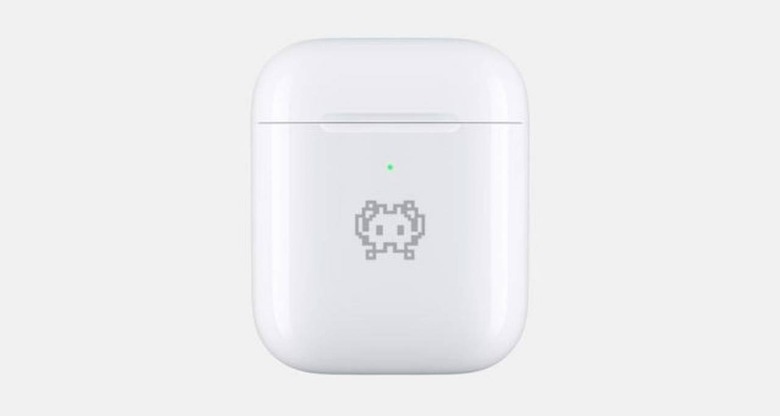 You can get AirPods from a variety of stores, but one of the perks to ordering through Apple is that you can put a custom engraving on your charging case. Apple has offered these engravings for some time now, but so far buyers have been limited to text. That all changed today, as Apple now allows you to engrave a variety of emoji on your charging case as well.
Obviously, you can't engrave your case with any and every emoji under the sun – at this point, there are far too many emoji out there for Apple to offer all of them. Instead, Apple will let you pick from a collection of 31 emoji.
The emoji you can pick from include four smiley faces; four hand signs; various animals such as the cat, dog, pig, rabbit, cow, and mouse; mythical or supernatural creatures like the dragon, unicorn, alien, or ghost; and, of course, the poop emoji. Is it really a complete collection of emoji if you exclude that last one? Clearly, Apple doesn't think so.
As with text engraving, Apple offers emoji engraving for free. Unfortunately, it doesn't appear that you can select multiple emoji to engrave, so you'll need to be sure of the emoji you want as you can only pick one. It also seems that you can't engrave text and an emoji on your case; you have to pick one or the other.
It's worth pointing out that you can engrave emoji on the charging case for either the standard AirPods or the AirPods Pro, so you've got that option regardless of the pair you're buying. We'll see if Apple expands its collection of engravable emoji at some point in the future, but for now, you can browse your options over on Apple's website.