Apple Watch welcomes spring with a colorful trove of new bands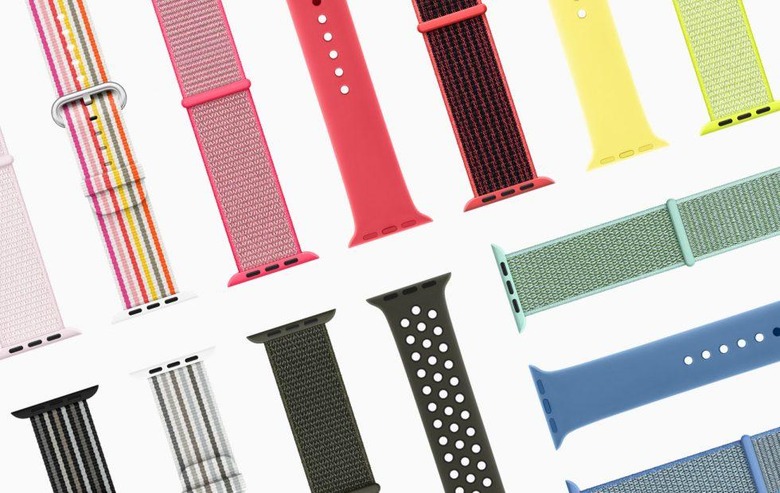 Though some of us in the northern US may not have noticed it, spring is officially here. Apple is ready to see in the new season with a selection of new bands for the Apple Watch. There are a bunch of bands on offer for the standard Apple Watch, the Apple Watch Nike+, and the Apple Watch Hermès, so there's a little something for everyone with this new batch of accessories.
Jumping right in with the standard Apple Watch, Apple has announced four new band varieties. The highlight of this new collection is probably going to be the new woven nylon band that features colorful stripes, which seems like a pretty good fit for spring. Here's the full list of bands launching for the standard Apple Watch:
Sport Band in Denim Blue, Lemonade and Red Raspberry

Woven Nylon in Black Stripe, Blue Stripe, Gray Stripe and Pink Stripe

Sport Loop in Flash Light, Hot Pink, Marine Green and Tahoe Blue

Classic Buckle in Spring Yellow, Electric Blue and Soft Pink
So, if you're not much of a fan of the woven nylon, you've got a few other options with a new sport band, sport loop, and classic buckle. All of these new bands will cost $49, with the exception of new classic buckle band, which is quite a bit more expensive at $149. Apple also announced today that from here on out, it will offer an Apple Watch Series 3 (GPS + Cellular) option with a space gray case and a black sport loop.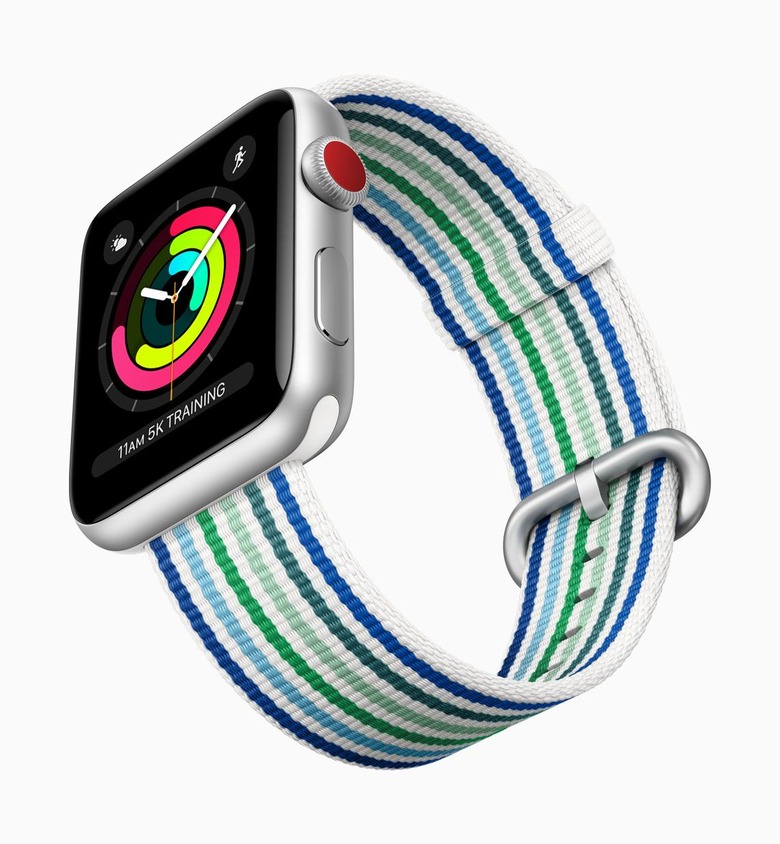 Next up are the new bands coming to the Apple Watch Nike+, which is getting two new bands. Apple revealed today that the Nike Sport Loop will now be sold separately, which is nice as it means you don't need to buy a watch to get one. We'll also see Apple launch a new purchase option that features a space gray Apple Watch Nike+ with a midnight fog sport loop. Here are the two new bands launching for the Apple Watch Nike+, which both cost $49:
Nike Sport in Barely Rose/Pearl Pink, Black/White and Cargo Khaki/Black

Nike Sport Loop in Black/Pure Platinum, Bright Crimson/Black, Cargo Khaki, Midnight Fog and Pearl Pink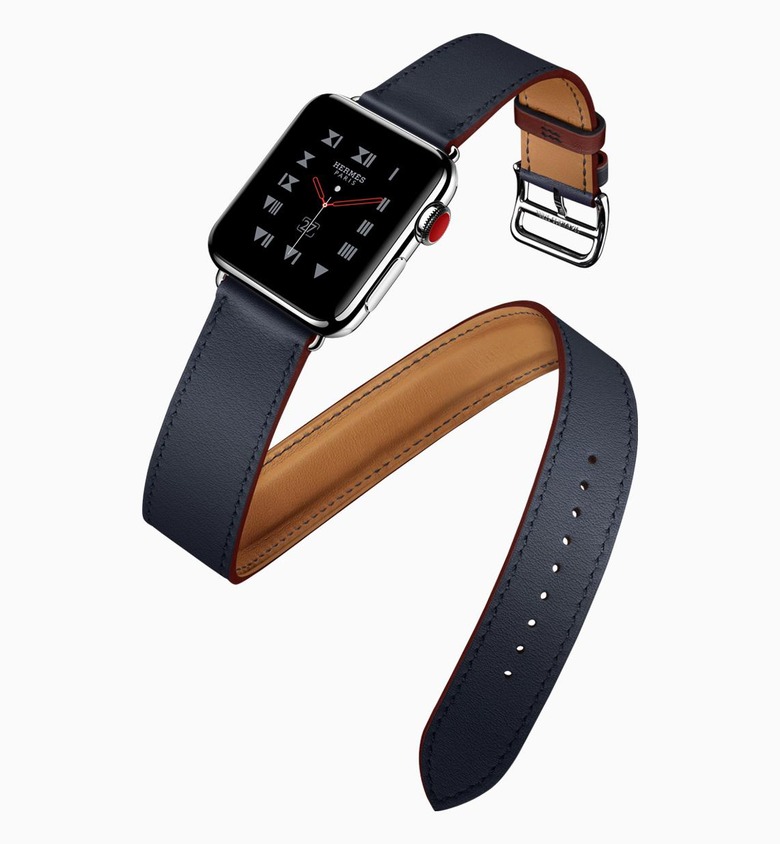 Finally, we come to the Apple Watch Hermès. If you shelled out for Apple's top of the line watch, you've got two new bands incoming for both the 38mm and 42mm models. For 38mm owners, you'll be able to get a double tour band in indigo or blanc, both with a rouge H polished edge and rouge H contrasted loop. We see the same exact color options for the 42mm's pair of new single tour rallye bands.
Get ready to put down some serious cash for these new bands, as the single tour rallye band will cost $439 and the double tour will set you back $489. We don't have a solid release date for these new bands just yet, but we'll see them all launch around the world later this month.