Apple Watch Walkie Talkie disabled as Apple fixes eavesdropping exploit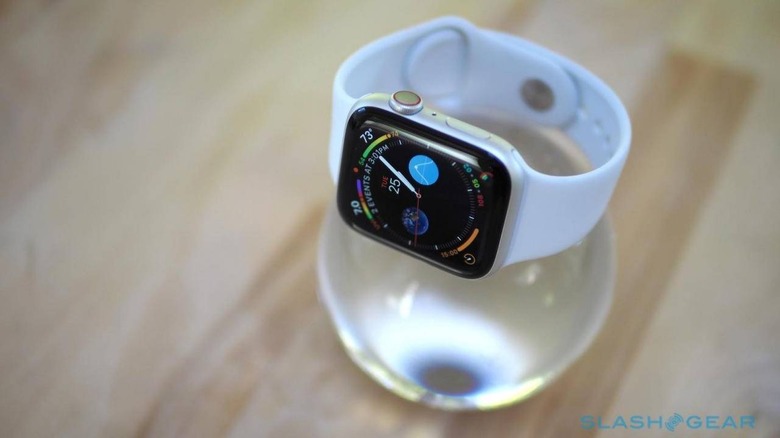 If you're a regular user of the Apple Watch's Walkie Talkie app, then we've got a bit of sour news for you: Apple has temporarily stopped the app from functioning. There's good reason for that decision, as a bug was discovered that could have potentially allowed others to eavesdrop on Walkie Talkie conversations. If that sounds like a familiar issue, that's because it is.
After all, it wasn't that long ago that Apple was disabling FaceTime across its product range because of a similar issue. Back in January, a user discovered that it was possible to use FaceTime to eavesdrop on other iPhone users without their knowledge, so Apple took the feature down as it worked on a fix.
It's doing the same thing with this Walkie Talkie exploit, telling TechCrunch that it was alerted to the issue through its "Report a Vulnerability" portal on the Apple Support site. It also said that it isn't aware of any instance of people actually using this exploit to listen in on others, which is definitely reassuring news. Check out Apple's full statement below:
We were just made aware of a vulnerability related to the Walkie-Talkie app on the Apple Watch and have disabled the function as we quickly fix the issue. We apologize to our customers for the inconvenience and will restore the functionality as soon as possible. Although we are not aware of any use of the vulnerability against a customer and specific conditions and sequences of events are required to exploit it, we take the security and privacy of our customers extremely seriously. We concluded that disabling the app was the right course of action as this bug could allow someone to listen through another customer's iPhone without consent. We apologize again for this issue and the inconvenience.
Apple's statement tells us quite a bit, but it does so without really getting specific about anything. Apple doesn't tell us what kind of steps users need to take to exploit this vulnerability, but that's probably for the best in the long run. It also doesn't tell us when Walkie Talkie functionality with return to Apple Watch, though it does say that it's looking to issue a fix quickly.
At the end of it all, we're left waiting on Apple for more information. Hopefully it won't take very long for Apple to get a fix out the door, so we'll keep an ear to the ground and we'll update you when we hear more.