Apple Watch software update coming with focus on security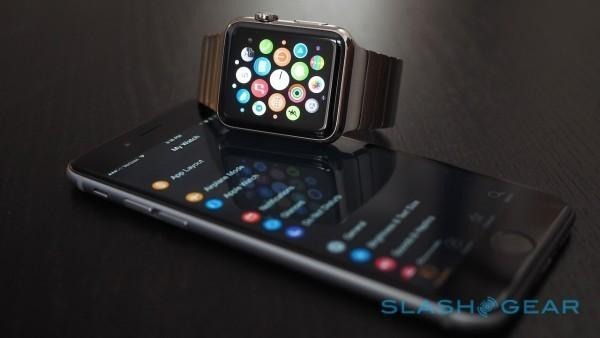 Apple's first big software update to the Apple Watch is set to be released imminently. This update will include increased security, including a bit of software that'll notify a wearer if their iPhone or Apple Watch is too far away from the other. This feature already exists on Android Wear – and on a number of other devices through "tag" apps and hardware. Accidental leave-behinds will be a thing of the past, ideally. Additional widget-like features are coming to the Apple Watch as well, sooner than later.
Some of the information included here comes from a source speaking with 9to5Mac, where it's also suggested that this update will include several more features for Apple Watch. This update is said to include additional enhancements for connectivity with other Apple devices, new health and fitness features, and a boost to Apple Watch's Wi-Fi abilities.
Whether or not this will add to the abilities of Find my iPhone for OS X – we'll just have to wait and see. It's rumored that Find my Watch will allow a user to track said watch and remotely wipe it.
Have a peek at our Apple Watch review for more details on this iPhone-friendly wearable device.
Just so long as it's connected to a Wi-Fi network, of course.
This update will also bring on more third-party app capabilities, including allowance for more "full-speed apps."
A new set of abilities for the watch could include widget-like bits such as battery life, alarm clocks, calendar event notes, and activity levels.