Apple Watch Series 4 gets ECG heart rhythm app in latest watchOS update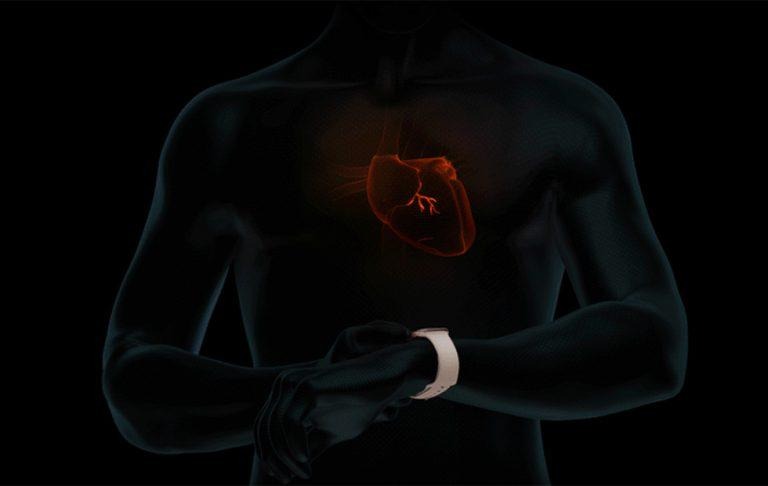 Apple has announced that its ECG app is now available for Apple Watch Series 4. This is the first direct-to-consumer product that provides the public with access to a wearable ECG, enabling them to track heart data and get alerts when their heart beat becomes irregular. In addition, the Apple Watch will now provide users with a notification if it detects an irregular heart rhythm determined to be atrial fibrillation.
Apple previously revealed the work it was conducting in relation to its wearable and heart health. This included spending years working with the FDA on getting De Novo classification for its ECG app, the company said in a statement today, as well as its irregular heart rhythm alert.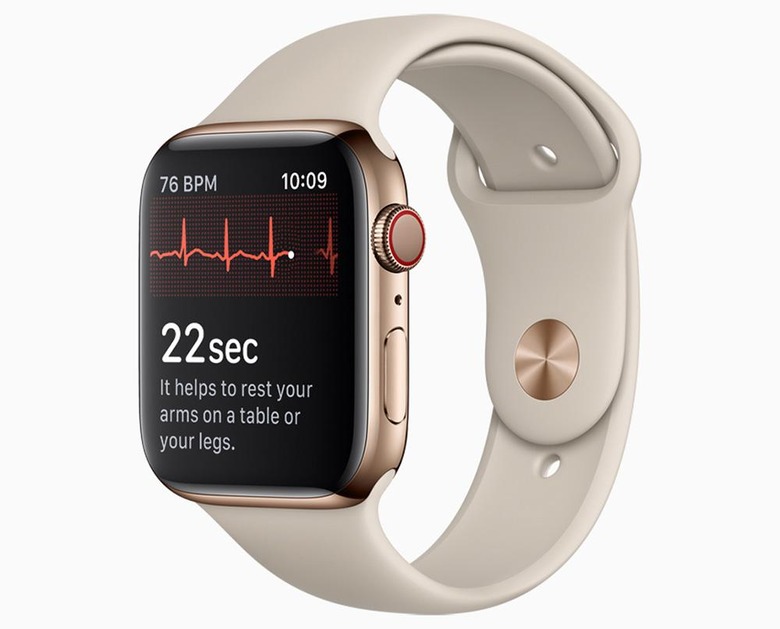 The company has made both of these technologies available over-the-counter to consumers, who only need an Apple Watch Series 4 model to access them. The support arrived as part of the watchOS 5.1.2 update, which brings both the heart rhythm notification and the electrocardiogram app.
With the app, Apple Watch owners are able to capture their heart rhythm data at the moment they start experiencing symptoms, which could include a rapid heart beat or the sensation of skipped heart beats. The collected data could prove vital to doctors treating cardiac patients, providing them data on events that may otherwise not be present during an office visit.
According to Apple, its new notification feature can periodically check the user's heart rhythms in the background when the device is on the wearer's wrist. If the device detects atrial fibrillation (AFib, the most common irregular heart beat) during this, it will alert the user to the issue.
Apple's VP of Heath Sumbul Desai, MD, explained:
We are confident in the ability of these features to help users have more informed conversations with their physicians. With the ECG app and irregular rhythm notification feature, customers can now better understand aspects of their heart health in a more meaningful way.
The feature works via electrodes Apple built into the back of its smartwatch, as well as the Digital Crown element. To use the ECG feature, users must launch the related app, then touch a finger to the Digital Crown. Doing this completes the circuit, enabling the device to measure heart electrical signals.
The wearable will categorize a hearth rhythm as either sinus rhythm, atrial fibrillation, or inconclusive. All data is store in the iPhone's Health app and it can be exported as a PDF, making it possible to share it with doctors. Irregular rhythm notifications, meanwhile, are made possible by the optical heart sensor found on the Apple Watch Series 1 and later.