Apple Watch Series 4 ECG: What you need to know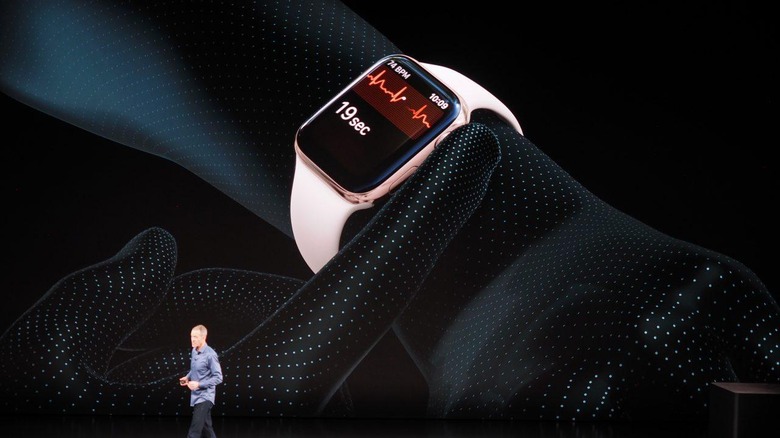 The Apple Watch Series 4 may have a big, beautiful new screen, but it's the wearable's healthcare features which will arguably make it a must-have gift this holiday season. As well as tracking when you may have fallen over, the smartwatch also adds heart health monitoring, with the ability to take an electrocardiogram directly form the wearable itself.
It uses new sensors in the Apple Watch Series 4
Apple's new electrocardiogram system required a few extra sensors alongside those present on earlier iterations of the watch: it's why the upcoming ECG app won't work with a Series 3 or prior version. Electrodes have been added to the Digital Crown and a new electrical heart rate sensor in the back crystal. The titanium electrode in the Digital Crown measures electrical heart impulses from your fingertip, while the back crystal electrode does the same for impulses in your wrist.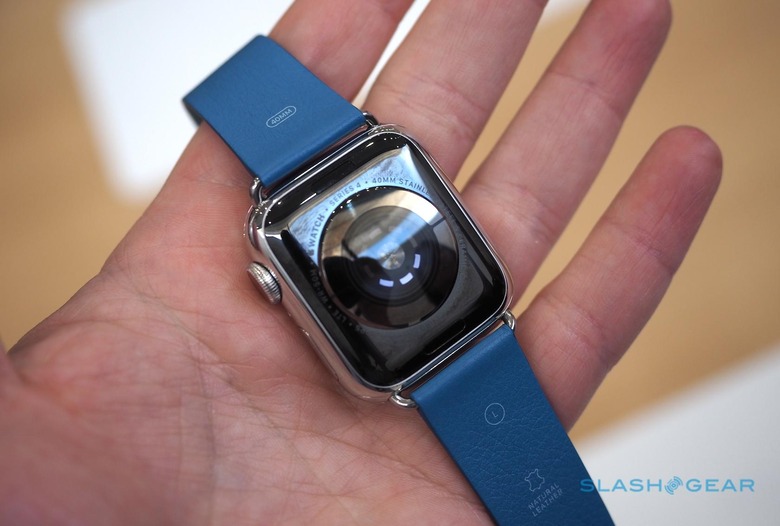 By comparing the impulses generated by your heart beating in two different places on your body, the Apple Watch Series 4 and the ECG app can figure out a waveform much like a single-lead electrocardiogram performed at a doctor's office or in a hospital. That's used by a cardiologist to help identify any irregularities in heart rate timing, which can be a sign of serious health problems.
Apple wasn't the first... not exactly, anyway
If you've been looking for ECG tracking from your Apple Watch, you didn't actually need to wait for the Apple Watch Series 4. AliveCor's KardiaBand System is a replacement Apple Watch strap which includes the company's single-channel electrocardiogram sensors. Hold your hands and fingers in the right position, wait thirty seconds, and you get an ECG reading.
It was approved for over-the-counter sales by the FDA back in 2014, though sales didn't actually start until November 2017. AliveCor's system works differently to Apple's: as well as the $199 for the Apple Watch strap itself, you also need a premium subscription in order to get the results. That costs $9/99 per month or $99 per year.
What sets Apple's system apart from AliveCor's – and gives Apple the wiggle-room to claim its "first" – is in the initial reading. AliveCor's KardiaBand requires the very first ECG be sent to, and reviewed by, a U.S. board-certified cardiologist. That, the company says, will result in a medical interpretation returned within 24 hours.
"Due to FDA regulations, the heart rhythm for your first recording will not be visible on your mobile device screen and you will not be able to record any additional ECGs while the cardiologist is preparing your report," AliveCor says. "After you receive your report notification email, you will be able to record and view as many ECGs as you like."
Apple, though, won't have that step – or, indeed, the subscription fee. What it also lacks is a direct link to a healthcare professional. Instead, you'll be able to export your ECG readings from the Apple Watch Series 4, and share them as a PDF with a cardiologist of your choice.
Not everyone should use it
According to the FDA's approval letter for the Apple Watch Series 4's ECG functionality, there are some limitations to bear in mind. For a start, it's only designed to track atrial fibrillation (AFib) or sinus rhythm on a classifiable waveform. "The ECG app is not recommended for users with other known arrhythmias," it's pointed out.
It's also not intended for younger Apple Watch wearers. If you're under 22 years old, in fact, the recommendation is that you don't rely on it when Apple releases the app later in the year.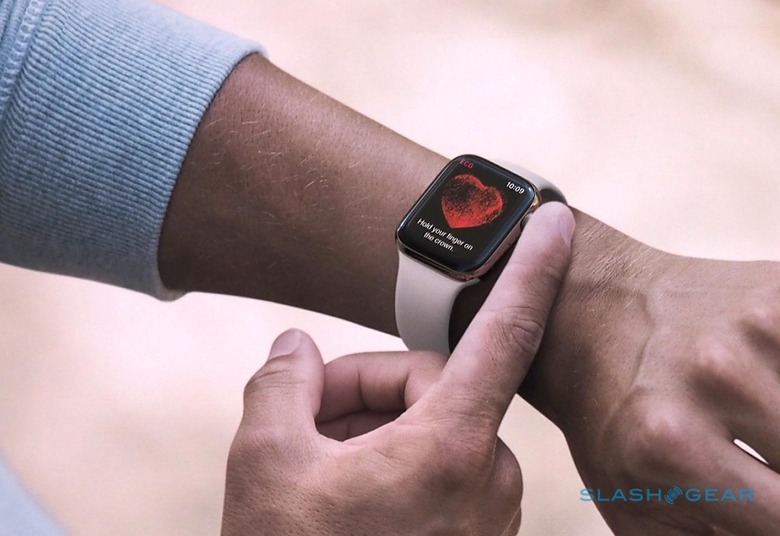 Most importantly, though, it's meant to work with healthcare professionals and their testing, not replace it. Apple is billing the ECG system as a way to supplement that professional care, to flag times when you might want to consult it earlier – since some AFib-related conditions don't necessarily present in a noticeable way at first – and as a way to get real-time data for a doctor to look over.
"The resulting ECG waveform, its classification, and any notes you've entered on related symptoms are automatically stored in the Health app on your iPhone," Apple explains. "You can share them with your doctor and have a better-informed conversation about your health."
It's part of an expanded heart-health monitoring system
ECG readings may be the headline feature, but the Apple Watch Series 4 doesn't stop there. It can also spot other potential issues, building on the warnings around high heart rates when no physical activity is identified. Now, for example, the wearable can also flag unusually low heart rates, which can also be problematic.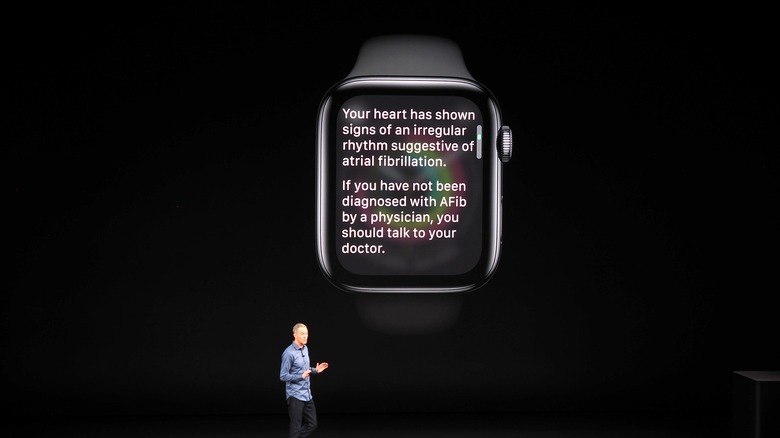 Irregular rhythm notifications will be added later in the year, which proactively look out for a mistimed heart rate. That will flag up a notification of its own, at which point you might want to take an ECG reading and get in touch with a doctor.
It's part of Apple's ongoing Apple Heart Study, in collaboration with Stanford Medicine. Announced last year, the study is looking at how mainstream sensors fitted to consumer devices like wearables can be used to track heart rhythm problems and more. Left undiagnosed, AFib can trigger strokes or other conditions.