Apple Watch Series 4 ECG and fall detection detailed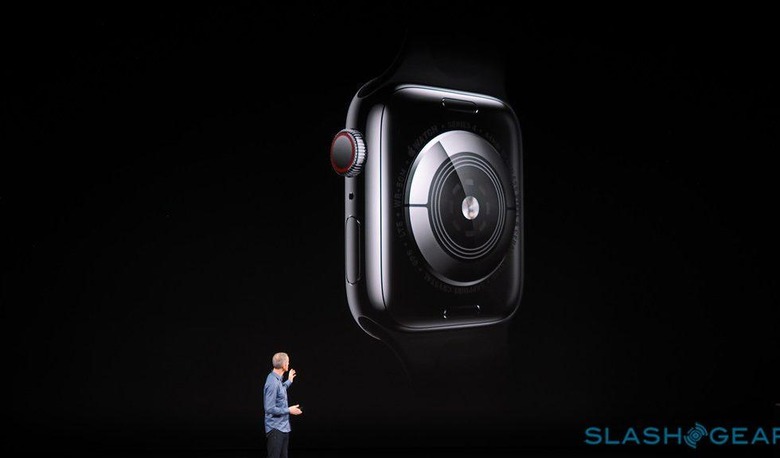 Apple's iPhone reveal event is currently underway, but before the company gets to the main attraction, it took some time to announce Apple Watch Series 4. While there's a lot to talk about when it comes to the new Apple Watch, it has two new features that will be particularly exciting for people who care about health and safety. More specifically, these new features are centered around heart health and detecting falls.
Apple detailed the Watch's new fall detection first. The company noted today that it was actually pretty complicated to get accurate fall detection up and running on the Apple Watch, but now that it's here, it opens up a lot of possibilities for elderly users. When Apple Watch detects that you've had a fall, it'll surface an alert on its display that asks if you want to send out an emergency SOS – if you don't respond, the Watch takes the reins itself.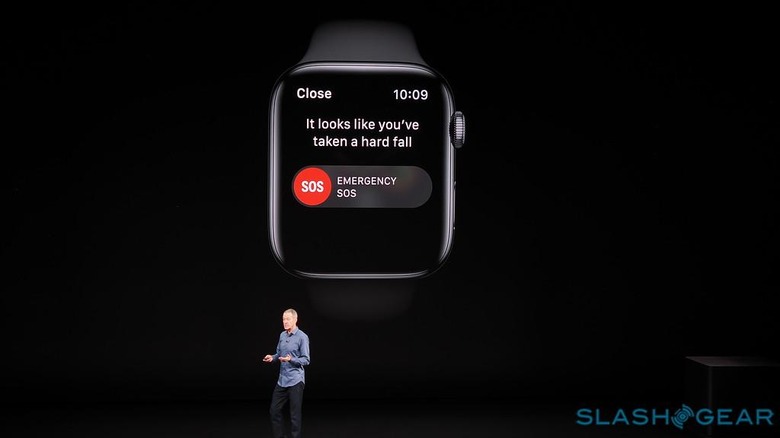 More specifically, Apple Watch will automatically place a call with emergency services if it doesn't detect movement for one minute. When emergency services are contacted, the Watch will share your location data with you emergency contacts as well, so it can get the help you need quickly.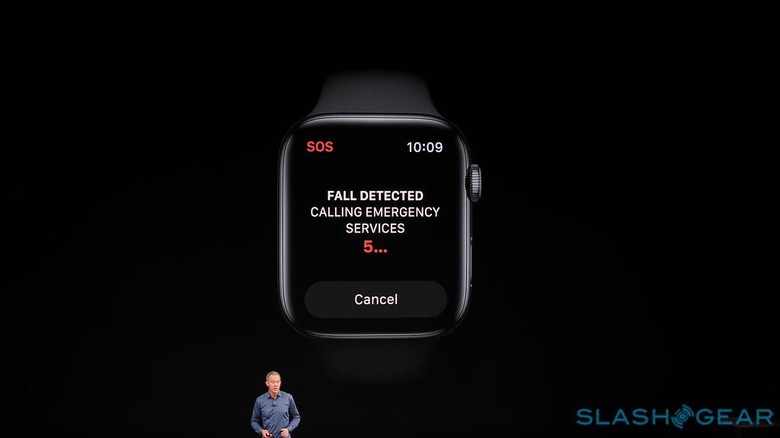 Apple Watch Series 4 also comes with a variety of new heart monitoring features. The device will now tell you when it detects a low heart rate or signs of Atrial Fibrillation, prompting you to speak with a doctor if you haven't been diagnosed yet. Though Apple says that it won't be able to catch all instances of AFib, it believes this new feature could go a long way toward alerting users to problems they didn't know they had.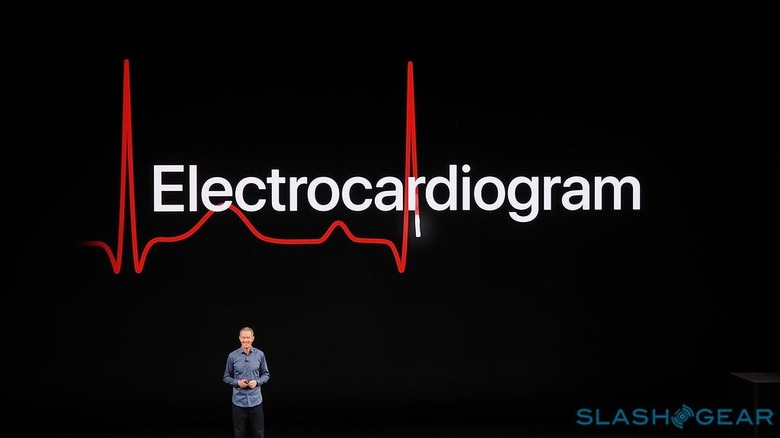 Arguably the most exciting part of the Apple Watch Series 4 is that it now has the ability to take an electrocardiogram. It's the first over-the-counter device with this kind of capability, and it does so by using build-in electrodes on the back of the device. Once the ECG has been recorded, you'll be given an analysis of your readout, with the device telling you if the ECG picked up signs of AFib. It even stores all ECGs in the Health app, so you can use them as you follow up with your doctor.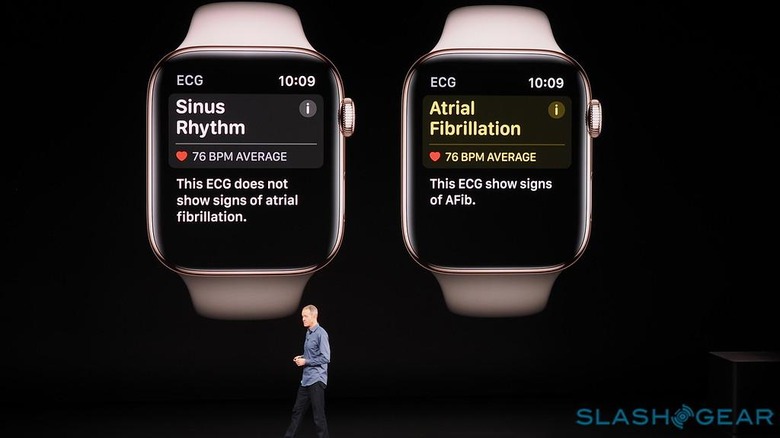 At the end of it all, it sounds like the new Apple Watch will come with a pretty awesome set of features, especially for users concerned about heart health. We'll have more from Apple's reveal event shortly, so keep it here at SlashGear for all you need to know!