Apple Watch Series 3 refurbished units now available from Apple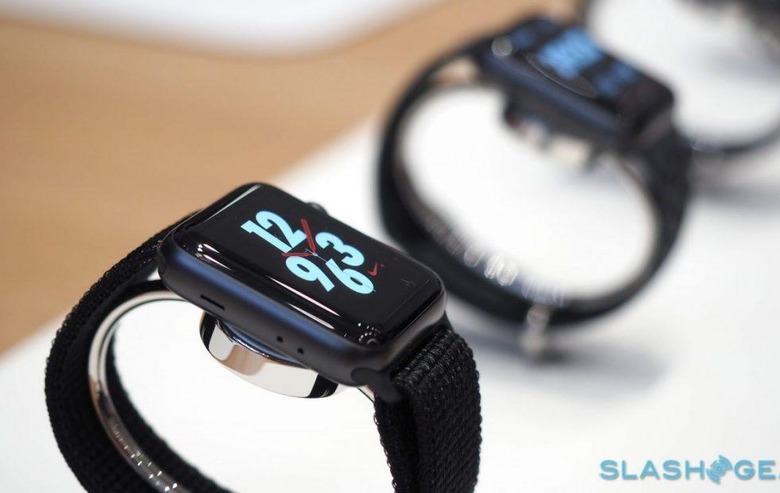 Apple has started selling refurbished Apple Watch Series 3 units, giving customers the chance to get the wearable at a slight discount over retail price. The company sells a variety of its own refurbished hardware, the most recent addition — before this Watch model — being the iPhone 7 and 7 Plus. As with its other refurbished goods, these Apple Watch Series 3 units are certified.
This is the first time the Apple Watch Series 3 smartwatch has appeared for sale as a refurbished unit from Apple itself, though it's obviously not the only place to get one. The benefit here is that you're getting the device straight from Apple, which certifies its refurbished products.
Buying used electronics is inherently risky, which makes refurbished units from Apple attractive, since the company includes a 1-year warranty with the hardware. As well, all of the company's refurbished Watch sales include a new white box, plus the magnetic charging cable.
Refurbished stock varies; Apple's online store currently shows 38m and 42mm options in Space Gray and Pink Sand, though only two models are available at the moment. Both units are discounted $50 versus the regular price, with the cheapest model being $279 USD.
As mentioned, Apple started selling refurbished units of its iPhone 7 and 7 Plus smartphones earlier this month. Those phones like include the certified status and a 1-year warranty, and available inventory is much higher than what is currently shown for the Apple Watch Series 3.
SOURCE: Apple