Apple Watch S1 SoC teardown shows custom processor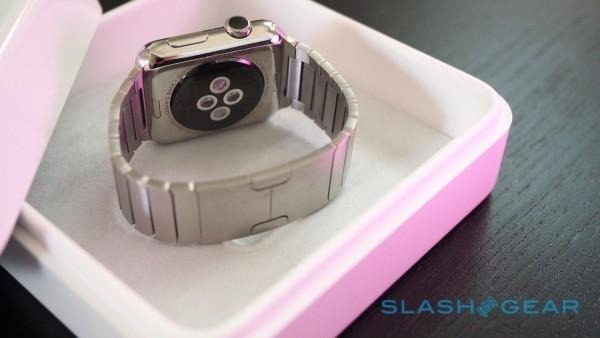 The beloved iFixit has already torn the Apple Watch apart, but those teardowns are meant to gauge repairability, not get gritty with the details on specs. While we might glean a thing or two from them, the overall aim is to let us know how much of a pain in the wallet it's going to be when we bust our tech up. After that teardown, we're now getting a better look at what makes the Apple Watch actually tick, and guess what — it really is pretty groundbreaking.
In cracking open the S1 chipset found inside the Apple Watch, ABI Research found us a host of cool stuff. Some of it is even custom made for Apple Watch.
As you can see in the photo, there's not much modern smartphone power, but lots of cool smartwatch tech. While the series of add-on components like the RAM and NFC chips are obviously sourced, the actual processor is custom made for Apple Watch.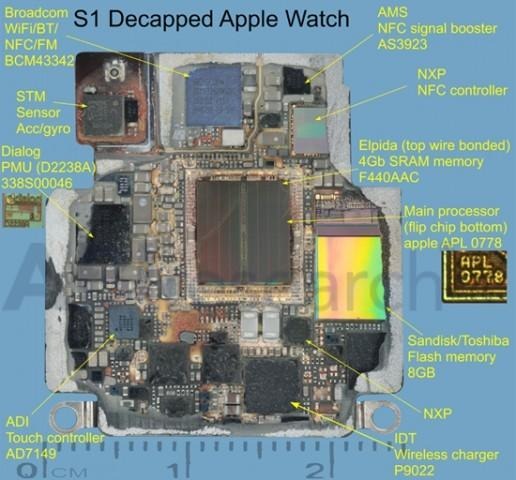 Jim Mielke, VP Engineering at ABI Research, said ""The design is an obvious variation from Apple's smartphones, with many high-end functions / chips included that normally would not be found in a simple watch. Judging by the complexity of the printed circuit board (PCB), and the number of parts on the PCB, one might think the Apple watch is a full-fledged cellular connected watch but in fact connectivity is limited to Wi-Fi, Bluetooth, and NFC."
Definitely one of the nicer smartwatches around, Apple Watch also has a lot going for it under the hood, and this teardown shows Apple paid attention to more details than the lay person would ever consider. How version 2.0 of Apple Watch builds on the custom chipset and overall complex design will be interesting as well.
Source: ABI Research