Apple Watch Owners Are Kickstarting A String Strap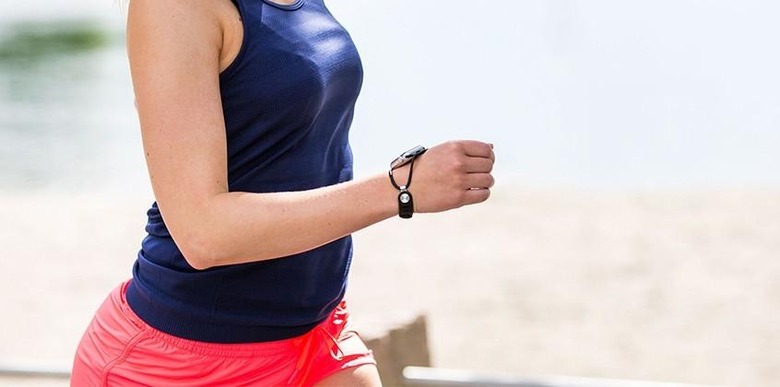 Today we've come across a crowd-funded accessory that'll work for most any smartwatch, but is aimed at the Apple Watch in particular. This accessory is essentially a series of pieces of die-cast zinc, twine strands, and a bit of silicone rubber. While the actual execution may seem like a strange use of $30 USD, the concept is sound. While it may look strange, the space between the base of your thumb and your index finger is the ideal place to glance for a smart watch face.
The most important piece of this equation is the move of the watch face from your wrist to the top of your hand. More to the side of your hand – right to the edge. There it can sit comfortably (hopefully) while you take a glance at your screen quickly, on the go. That's the idea – the glance as opposed to the longer, more antiquated hard stare.
For those of you that run and use smart wearable devices – bands that wrap around your wrist, and the like – you know that taking a quick glance can be a bummer. Holding your arm all the way up to your face means moving your arm out of the swinging motion that goes with jogging.
The difference can be tiny, but significant.
Is the move of the watch from your wrist to the top of your palm worth $30 USD? How about $20 instead? That's the price the folks at EdgeGear watchbands are charging via Kickstarter for their SHIFT band. They've already got nearly their whole $45,000 USD goal earned with 12 days left to go in their campaign – maybe they're on to something good?