Apple Watch OS updates include Reply to Email, FaceTime Audio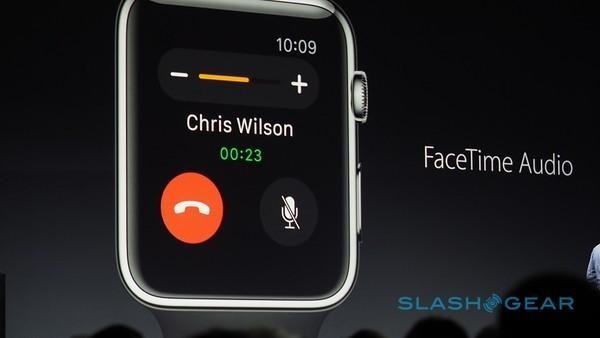 This week Apple Watch is getting a rather large update just a few weeks after its first hardware was released. Included is a way to glance at the future, a feature called Time Travel. Also in the mix is a new way to replace your watch face with one of your choice. There's a new Photos app, and new ways to communicate with your friends. This newest update will allow you to reply to an email directly from the Apple Watch with the watch's ability to take dictation.
Watch OS 2.0 will also add a "FaceTime Audio" system which, contrary to the name, does not include your face. Instead it's far closer to a phone call, though it IS done over the internet rather than your phone line.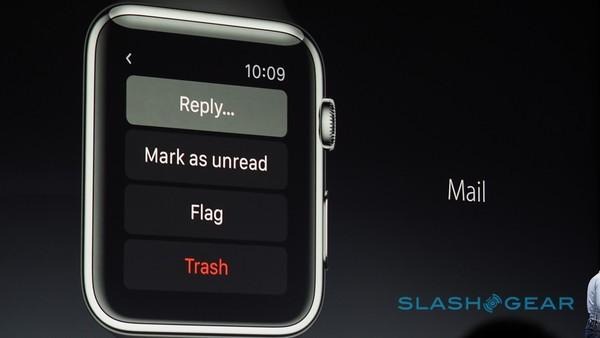 This update includes support for a stand-up "Nightstand Mode" for the watch, allowing your new charging stand to play a role in destroying the clock next to your bed, as well.
Apple Watch will be getting updates like the iPhone with Transit in a Mass Transit update.
HomeKit has also been added in to the Watch OS 2.0 mix with Scenes, Devices, and Favorites. Connecting to your home through your wrist is ready to roll.
With Watch OS 2.0, the Apple Watch can play music, stream heart-rate data, and access the microphone.
All of this makes us wonder – what else can the Apple Watch do that Apple hasn't yet activated?
Have a peek below at some additional Apple Watch bits and pieces and stay tuned to our WWDC 2015 tag portal for more throughout the week.