Apple Watch Might Be Getting New Color For Milanese Loop Band

Apple this week announced that the Apple Watch would be making its debut in several countries later this month, including Malaysia, Portugal, and Czech Republic. Shortly after the news, the localized online Apple Store for the latter country was updated with a new color option for the smartwatch's iconic Milanese Loop band: Space Black. This is the first time the watch band has been seen in a color other than the original silver, and could mean that Apple will be bringing to the US in the near future as well.
The Space Black Milanese Loop is, as expected, intended to be paired with the Apple Watch in Space Black Stainless Steel. Up until now, the only official matching band for that model of the Watch has been the Space Black Link Bracelet, although there have been third-party takes on the Milanese Loop in black for some time.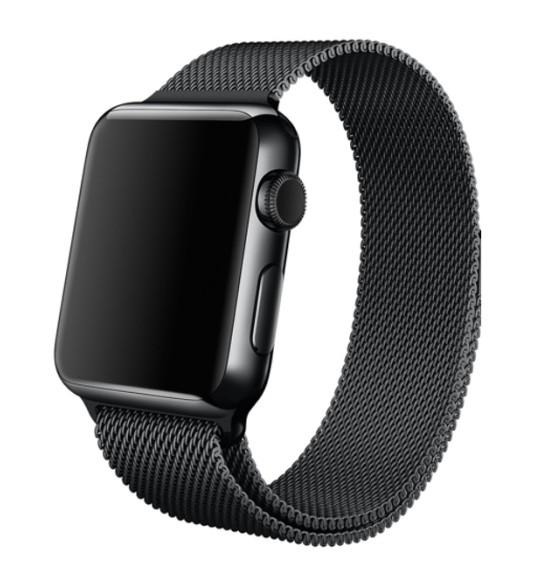 The listing for the new Watch band on the Czech Republic Apple Store features many of the same details and description of the original Milanese Loop, with mentions that it might be launching in about a week from now. The Space Black Milanese Loop also appears on the Portugal and Hungary Apple Store websites, but there is no option to purchase it yet.
It seems unlikely that the photos are concept images or never intended to be released, and more likely that they've just been posted online a bit early. Apple has yet to make any formal comment about the new Apple Watch band, but maybe they're just waiting for all the CES excitement to die down a bit before announcing it.
SOURCE 9to5Mac