Apple Watch gets new faces, Apple apps in watchOS 6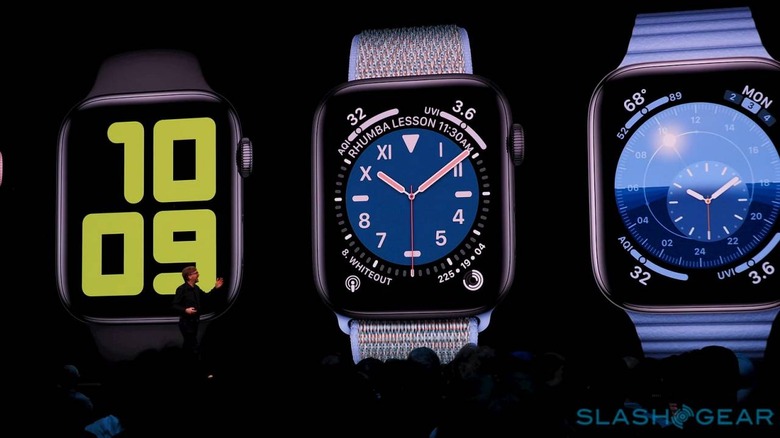 Independent apps and an Apple Watch App Store aren't the only big things coming to Apple's wearables in watchOS 6. Apple also revealed today that the Apple Watch will be getting five new watch faces along with a feature called "taptic chimes." If that weren't enough, Apple Watch is also set to receive more Apple apps, further making it less dependent on being paired with an iPhone.
Let's hit those new watch faces first. The five new watch faces rolling out in watchOS 6 include a gradient face, a face with big numerals, a modern digital face, a California dial, and finally, a solar face that can show you the position of the sun in the sky. Apple boasted that some of these new watch faces can support a lot of complications, so if customization is your game, you'll definitely want to check these out when watchOS 6 releases.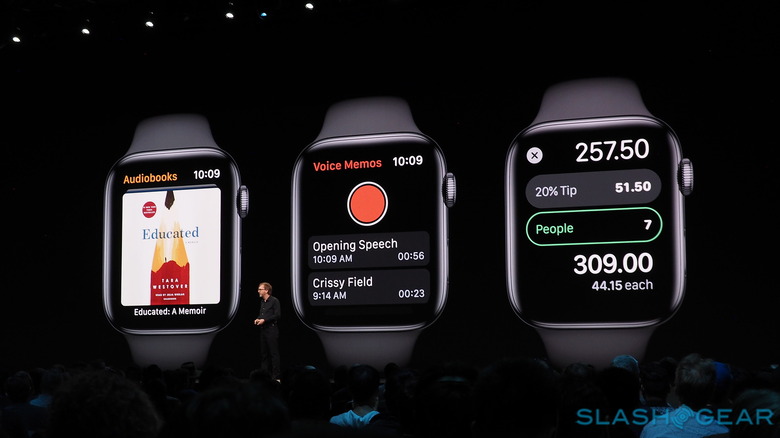 Taptic chimes, on the other hand, will give you a quick vibration at the top of the hour, and if you've got sound turned on, they'll even make a quick chime as well. The chime Apple previewed today was the sound of a robin chirping, and while that's probably going to be a novel feature the first few times it happens, we imagine it'll get old pretty quick.
Even bigger news is the fact that Apple is bringing more of its first-party apps to the Apple Watch with watchOS 6. Audiobooks, Voice Memos, and yes, even Apple's Calculator app will be heading to the Apple Watch this, so if you miss the calculator watches from the dark times before the digital age, Apple has you covered. Along with that support for those independent apps, it sounds like there's a lot to look forward to in watchOS 6, so stay tuned for more.