Apple Watch gets built-in ECG monitor with KardiaBand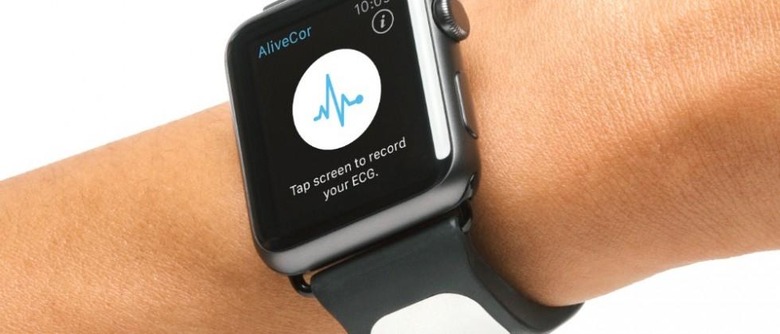 The Apple Watch's heart rate monitor has been praised before about how accurate it is for a smartwatch, but now it's about to get even more advanced with a medical-grade ECG (electrocardiogram) monitor built into the new KardiaBand from accessory maker AliveCor. The watch band features a small metal sensor on the side that communicates with an accompanying app on the device itself, monitoring and alerting wearers of abnormal heart rates.
The KardiaBand works much like ECG-enabled smartphone cases that feature two sensors on the back that require users to place their fingertips on. Once the band is connected to the Apple Watch and users are wearing it, all they need to do to take a reading is launch the Kardia app, press a finger or thumb against the sensor, and wait for the analysis to complete.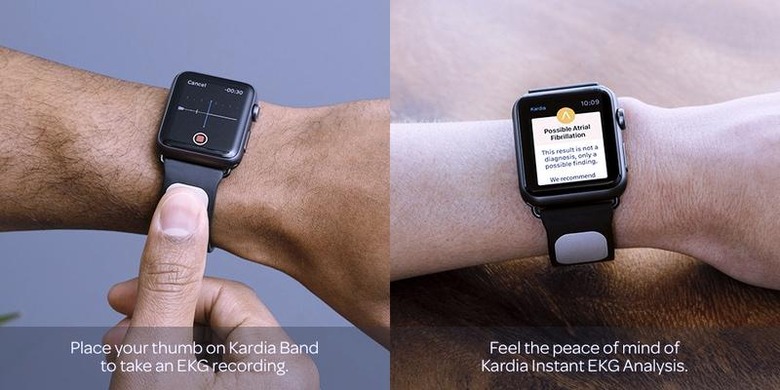 AliveCor CEO Vic Gundotra — the former head of Google+ at Google — notes that the KardiaBand is not intended for fitness buffs who like their wearable trackers to collect as much data as possible, but rather those with potential heart problems, such as a stroke. "We are not a fitness product. This is not a toy. We're talking about people's lives," Gundotra told Re/code.
A price and release date haven't been set for the band yet, as it's still going through the FDA approval process. AliveCor notes that its ECG software has already been given the green light, it's just the actual KardiaBand that they're waiting on. Best case scenario, they plan to have the band on sale in late spring.
SOURCE AliveCor