Apple Watch battery doubled with this odd accessory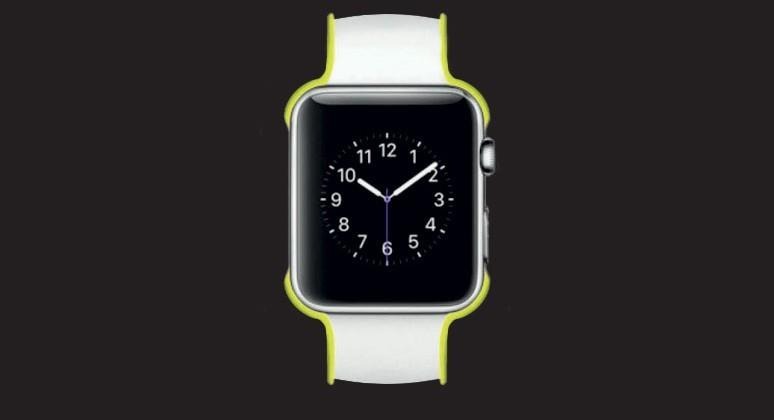 The folks behind "wipowerband" suggest that all you need to to to get twice the battery life from the Apple Watch is wear their band. This band makes the Apple Watch setup twice as thick – at least – and adds a layer of plastic to your otherwise mostly metal setup. This accessory works with any version of the Apple Watch as it comes in more than one shape and size – as long as you make sure you get the right one. Don't expect this band to be around the wrists of too many Apple Watch Edition buyers, that's for certain.
The wiPowerBand is being released now, at a time when the Apple Watch is out for display at Apple Stores across the country and throughout the world, but before the device is available for sale. As such, delivery time between May and June of 2015 appears to be right on contact.
This device is 72mm (diameter) x 32mm (height) x 4mm (thick) and weighs in at 20g. It's made with a polypropylene plastic core covered with a silicon rubber skin.
It's certified – thank goodness, with CE, ROHS, and FCC thumbs-ups, and works with a Lightning cable/connector 5v 1A. Charge outputs work wirelessly, so to speak, with the Apple Watch using 5V AC 326.5kHz (Inductive tight couple).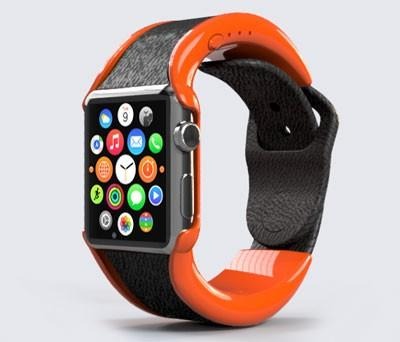 Inside you'll find a 250 mAh high density lithium polymer rechargeable battery.
Before you go jumping in on a quick purchase, note that the company says thus: "current estimates show the wiPowerBand can nearly double the battery life of the Apple Watch. Actual performance may vary."
The wiPowerBand will cost you a cool $89 USD for the 38mm version or $99 for the 42mm version, and you'll get a collection of 5 case colors to choose from.