Apple wants Pharrell, Drake, and David Guetta for iTunes Radio guest DJs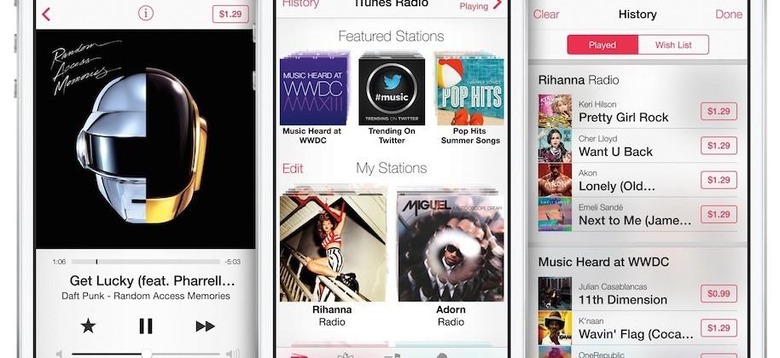 It is expected that Apple will use next week's WWDC keynote to unveil a revamped iTunes Radio, complete with a new streaming service to rival those of Spotify and Pandora. As that event approaches, the New York Post seems to have gotten its hands on a few of Apple's plans, revealing some new details about the music service. The newspaper says that Apple is looking to get several high-profile musicians to act as guest DJs for iTunes Radio, including Drake, Pharrell Williams, and David Guetta.
Music industry sources told the Post that Apple is already in talks with rapper Drake, with a deal said to be worth $19 million. Hip-hop artist Pharrell and electronic music DJ David Guetta have also reportedly been spoken to, however no financial details were revealed.
As for the new music service itself, which is to be dubbed Apple Music, features will include streaming music and video, artist pages, a new iTunes Radio, and new sharing tools to be called Apple Connect. Sources said that Apple Music is aiming to combine the best features of Spotify, Pandora, and YouTube.
Apple's WWDC keynote is scheduled for Monday, June 8th. Among some of the other details about Apple Music that have been reported before include that the company will offer a free 3-month trial period, followed by a $10 per month subscription fee. Apparently, Apple doesn't want to have to pay record labels for music rights during those free three months, and are pushing negotiations this week in order to have deals signed by the WWDC announcements.
SOURCE New York Post