Apple Wallet student ID support released at 12 new universities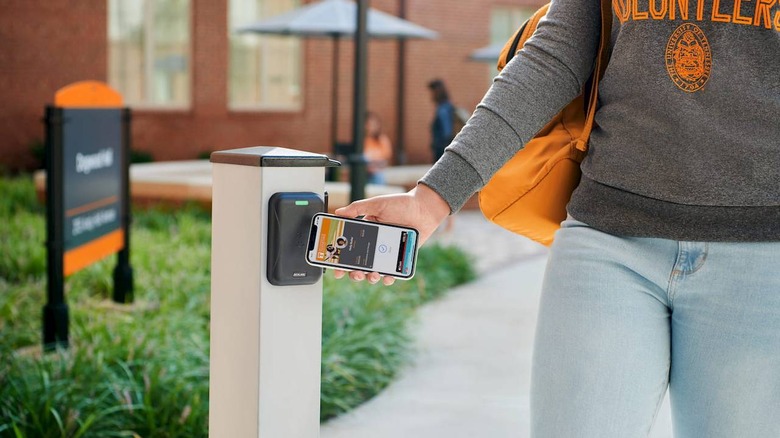 We're fast approaching the time when students across the country will be heading back to school. When that happens, students at 12 universities here in the US will find that they have access to Apple Wallet support for their student IDs. That, of course, means that they'll be able to load their student IDs onto their phones and then use it at contactless readers around campus.
Apple Wallet support for student IDs doesn't stop at iPhone, as students who have an Apple Watch will also have the same functionality on that device. Apple said today that this functionality will be going live at Clemson University, Georgetown University, University of Tennessee, University of Kentucky, University of San Francisco, University of Vermont, Arkansas State University, South Dakota State University, Norfolk State University, Louisburg College, University of North Alabama and Chowan University.
These universities aren't the first ones to get Apple Wallet support for student IDs, though this is the biggest expansion to the program Apple has done yet. Contactless student IDs are also currently available at Duke University, University of Oklahoma, University of Alabama, Temple University, Johns Hopkins University, Marshall University, and finally, Mercer University.
All told, Apple says that 100,000 students can use now contactless student IDs through Apple Wallet across all of the universities listed above, though how many of those students actually have an iPhone or Apple Watch is a figure that's a little more up in the air.
Apple is also adding support for CBORD, Allegion, and HID to Apple Wallet with this roll out, thereby expanding the options universities have when it comes to compatible mobile access systems. Apple still has a lot of colleges and universities to tackle if it wants students across the country to be using their student IDs through Apple Wallet, so it probably won't be long before we hear of support being added at more of them.