Apple using Waze data in new iOS 6 Maps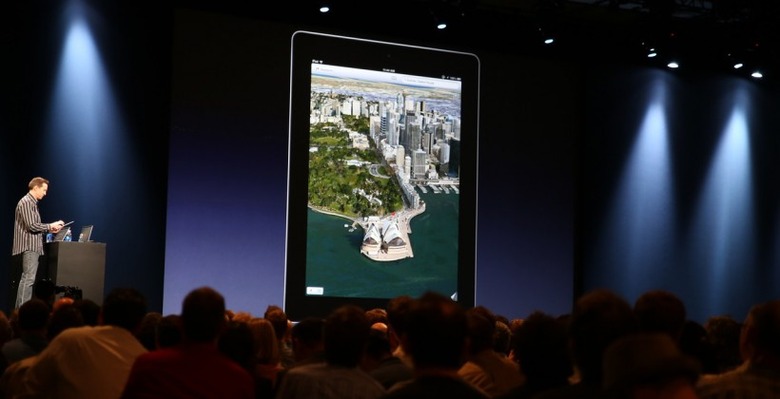 TomTom spilled the beans in a press release yesterday, saying that Apple had licensed part of its mapping solutions and information for use in the new Maps app in iOS 6. Details about exactly what is being used has been intentionally left vague. How about the crowd sourced data that Apple was keen to promote at the keynote? Turns out it could be coming from Waze, a navigation app that provides crowd sourced traffic data from via user interaction.
TechCrunch notes that Waze is listed under Apple's legal notices among with many other mapping companies. Waze is credited as providing only "Map data", but that could extend to the crowd sourced reports that Apple alluded to during Monday's keynote. Other companies listed include Getchee, Localeze, Urban Mapping, DMTI, MapData Sciences, and TomTom.
Waze currently has apps available on iOS and Android, treating the driving experience like a social game of sorts. It offers free turn-by-turn navigation, and allows users to report any incidents, accidents, or traffic jams that they spot along their route. All the alerts are provided by the community, with Apple outlining a similar approach for its own solution. At the keynote, Apple detailed how anonymous data would be sent from iOS devices on the move that detect traffic jams and any incidents in the area.
Apple will be completely overhauling the Maps app for iOS 6, removing support for Google Maps in favor of its own cartography solution. In addition to the crowd sourced data and turn-by-turn navigation, the new Maps will feature a 3D vector mode, giving an accurate outline of the cityscape while on the move, plus Flyover. That allows you to jump into a fully 3D photographed environment, with landmarks, cities, and landscapes able to be manipulated for the best view.