Apple TV's Lowtide Software Running on an iPod Touch With iOS 4.1 [Video]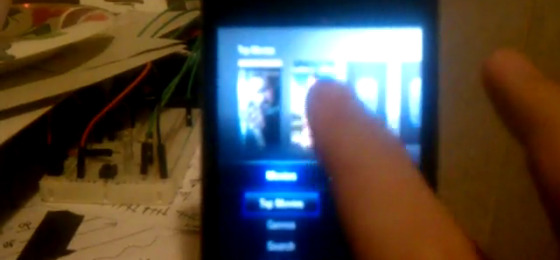 Despite the fact that Apple just released iOS 4.2 Beta 2 for developers, it looks like there's still some reasons to keep your iDevice, especially the iPod Touch, on iOS 4.1. That is, if you like messing around with your iPod Touch enough that, after it's all said and done, you'll have to give the device a full firmware restore. But, thanks to developer Dustin Howett, we now know it's perfectly possible to get Apple TV software running on the iPod Touch.
With the Apple TV beginning to land in some people's houses, many will probably be perfectly okay with keeping the software in that small box. But, there's others that want to see how closely the iOS-powered Apple TV is to its smaller counterparts. And, as the video below shows, it's pretty close. Howett was able to get Apple TV's Lowtide software up and running, and he was even able to navigate through the screens, all with the touch of his finger.
The process isn't all that simple, and as we mentioned above, it will require you to do a full system recovery when you're doing utilizing the software. Howett even went as far as to tell TUAW that users should "not feel compelled to blow away their devices" just to be the first to have Lowtide running on their iPhone or iPod Touch. If you're curious though, check out the video below. It is interesting to see how similar and compatible the systems are.
[via TUAW]