Apple TV with "iRing" controller added to baseless rumor collection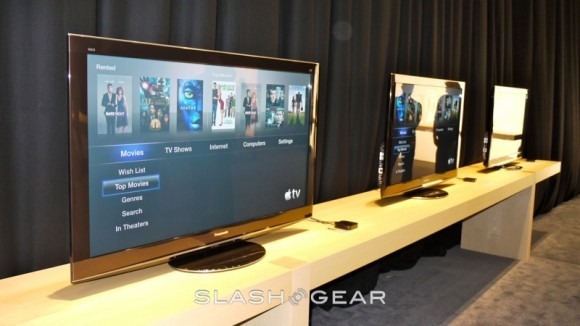 The
television rumors are heating up again, folks. Only this time, there's some extra information that's floating around. In what sounds like a completely ridiculous prediction, analyst Brian White of Topeka Capital Markets says that an Apple television will launch this year, and it will come with an "iRing" of sorts as the motion controller. However, will it ever see the light of day? Not likely.
White claims that Apple's rumored television set will launch this year in 50- to 60-inch flavors and will come with a motion controller in the form of a ring that you wear on your finger. Furthermore, White claims that Apple will include an optional "mini iTV" with the television set — sort of like an
, where users can beam content from the tablet to the television.
Obviously, we can't even begin to explain how crazy of a rumor this is. While Apple is a company that releases new products that we thought we'd never want, an iRing is probably one of the most ridiculous Apple rumors we've heard in a long time, especially since its main function would be to act as a motion controller, rather than just use a motion-detecting camera that's built into the TV, which seems way more logical.
White also notes that the already heavily-rumored iWatch will play an "important role" in the new Apple television, but he provides little details how that would happen exactly, other than saying that the iWatch will provide more portability around the house. In the end, take this rumor with lots of salt — enough to put your heart into cardiac arrest.
[
BGR]