Apple TV Update Brings Xbox One And PS4 Controller Support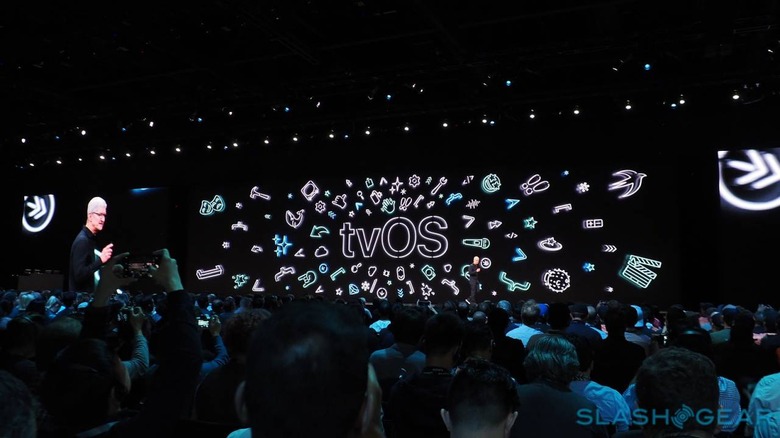 Today Apple revealed a big update to tvOS, the operating system inside AppleTV. This update will roll with a new Control Center where users are able to switch – between you, me, and all the other people in this house. For the future of Apple TV and Apple Arcade, this next update is huge: Apple TV will soon be able to use Xbox One and PlayStation DualShock controllers.
It was strange, during the WWDC 2019 event, that when Tim Cook mentioned Xbox One controller support, it did not get as much cheering as when he mentioned PS4 support. For that, he even went off-script to say "I guess there's a few PlayStation fans out there." Cross your fingers we're getting more cloud-based action here than what's been revealed.
Expect a whole lot more on gaming here in the near future, too. Apple Arcade is a long time coming – and now that these controllers are in the mix, there's no knowing exactly what Apple has in store.
In Apple TV's next update, the "Up Next" list will be entirely personalized. Multiuser support in Apple TV is about to change how users use this machine. No longer does every person need to change-up their login for each app – now it's all done for all at once.
The AppleTV home screen will use full motion previews soon, too. I'm not particularly pumped up about that, as I don't think it's super necessary. But it gets people interested in what's going on – eh.
Apple Music will look better on Apple TV soon, with the ability to show lyrics to songs as they're sung. Like you've got karaoke whenever you like, sorta.
Apple TV will soon have a new collection of underwater 4K HDR footage for screensavers. There's enough jealousy over Apple's beautiful screensaver situation that there's an app for Android TV to make it appear as if one has the other. It goes by the name cDima/Aerial – have a peek!