Apple TV to get Amazon Instant Video 'within a few weeks'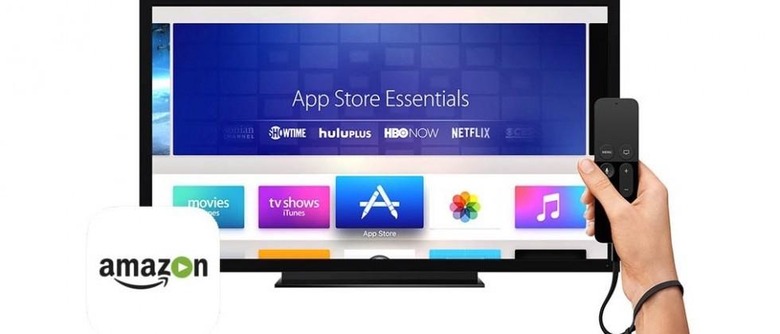 The latest Apple TV model has been available for a few weeks now, but in terms of apps for streaming video services, there is one significant option mission. Netflix, Hulu, HBO Now, and more are all available to users, but an Amazon app for Prime/Instant Video is still yet to be seen. Fortunately, that may be changing "within a few weeks," if an email from a customer service representative turns out to be accurate.
Engineer Dan Bostonweeks contacted Amazon to bring up their lack of support for the Apple TV's tvOS. Sharing the response on Twitter, he was told that Amazon's technical team is currently developing an app for tvOS.
As we have already succeeded in developing an app for iPhone and iPad, we hope to make an app separately for the Apple TV. Hopefully, within a few weeks span, you will be able to see the Amazon Instant Video app feature on your Apple TV.
Amazon has yet to comment about an app for the Apple TV, so it's important to remember this statement came from a customer support member, and not an official spokesperson, thus "within a few weeks" may not be entirely accurate, if correct at all. If a tvOS app does see release, it's likely to function just as the iOS version does, allowing Amazon Prime subscribers to stream movies and TV shows, and non-Prime members to buy or rent content.
When the Apple TV launched without an Amazon Video app, it was originally theorized that Apple was maybe getting revenge for Amazon's decision to no longer sell rival streaming video devices, namely the Apple TV and Google's Chromecast. Turns out that wasn't the case at all, as Apple stated that "all are welcome" when it comes to video services, and it was just a matter of Amazon not yet submitting anything.
VIA MacRumors
SOURCE Dan Bostonweeks/Twitter