Apple TV to Feature Netflix Streaming in New Iteration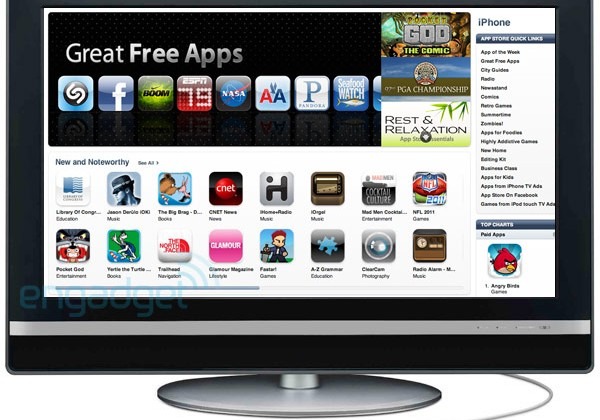 Fancy that. Just moments after we tell you that Amazon is kicking around the idea to offer up streaming movies and TV, all wrapped up in a neat subscription cost, we're now hearing reports that Apple TV is going to not only unveil the new Apple TV tomorrow, but that they're also going to promote the fact that it will stream Netflix, too. So, it would seem that if you're a fan of streaming media, right about now is a great time to be alive.
The report is coming from Bloomberg, who (as usual) were speaking to people familiar with the matter. As they put it, Apple is "preparing to announce a new set-top box that delivers TV to consumers." Well, we surely know what that is, now don't we? They go on to add that the box "will include [streaming] movies from Netflix." Just gets right to the point, doesn't it? The sources are three separate people with knowledge of the matter.
The new Apple TV is going to be unveiled tomorrow at Apple's event, which is reportedly centered around music. But, considering Apple will need a good "one more thing," unveiling the new Apple TV and all of its features may be just the way to do that. Of course, we don't have long to wait before we get all of these answers and more. And, remember, we'll be there live, bringing you all the latest and greatest information, as it happens. So stay tuned, ladies and gentlemen.
[via Bloomberg]