Apple TV to Become iTV, Gain Applications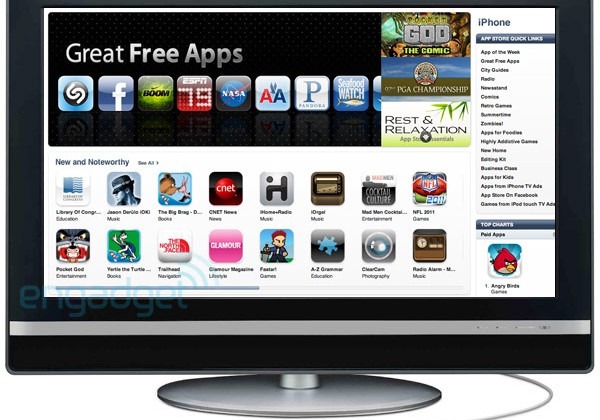 One product that Apple has seemingly skipped over again, and again, over the last few months is Apple TV. Everyone was wondering, with the launch of the iPad, where Apple TV stood amongst the Apple-branded products, and how it would relate in today's market. Always seen as a niche product, and more of a project rather than a mainstream product, Apple TV seemed to be just there, and nothing more. But, alas, things change, and now Apple TV is changing, too.
This falls right in line with the report back in May of this year, that Apple TV would be getting a big boost in a lot of key areas. For example, it would be getting a smaller set-top box, which would only cost $99, and feature things like Apple's A4 CPU. However, with all of the great new features, there's also a few things getting tossed to the side. According to Engadget, it looks like the new Apple TV won't be able to support either 1080i or 1080p HD playback. This is apparently due in part to the A4 CPU, and it's inability to pump out higher resolution.
What's more, though, is that the new Apple TV will also be getting its own section of the App Store, and it will indeed be able to utilize applications. However, there's no word on whether or not you will be able to play iPad/iPhone/iPod Touch games/applications from Apple TV, or vice versa. That's still unclear at this point in time.
The one big thing to take away from all this, though, is that Apple TV is getting a name change. It's probably not all that surprising, though: iTV. It may not be the most ingenious or revolutionary product tiel out there, but it's obviously an iDevice, and that right there will mean people will know exactly what you're talking about. And, while this report is just the tip of the iceberg, apparently a lot more is going to get revealed some time in the Fall of this year. Which, for the record, is basically right around the corner.
[via Engadget]