Apple TV taking over the living room, claims over half of streaming box market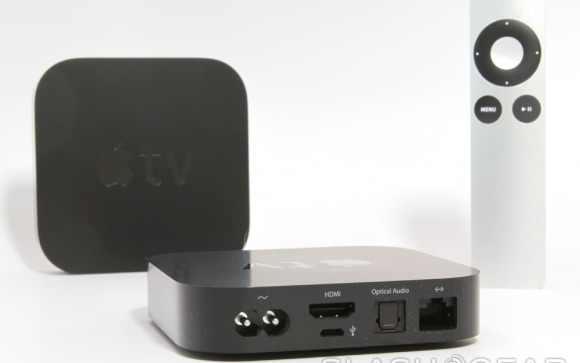 As the company stands now, Apple may not seem too invested in the television space. All they have is the Apple TV to show for it, compared to a slew of mobile products like the iPhone, iPad, and iPod. Obviously, this seems to be changing, as CEO Tim Cook has said himself that Apple is interested in television, but seeing as how they only have the Apple TV, the company owns 56% of the streaming box market.
That's a pretty impressive number considering that the Apple TV isn't the company's main focus. As for other streaming boxes that have taken a piece of the pie, Roku comes in as the second most-popular streaming box at 21.5% and the "Other" category (which Google TV is most likely a part of) owns 15.9%. TiVo comes in at a measly 6.5%.
While the Apple TV isn't the company's main focus, they've been consistently adding new content and updating the device with new features in order to keep it up to date and relevant when competing against other streaming set-top boxes.
Of course, it certainly helps that the Apple TV comes with AirPlay, which allows Apple users to stream content from their iOS device or Mac directly to a television wirelessly through the Apple TV. This is one of the most popular features on the Apple TV. If you're not using Netflix or Hulu Plus on the device, then you're most likely using AirPlay, and this is a huge selling point.
Back in December, Tim Cook noted that the television space is "an area of intense interest" for the company. It's been several months since that statement, and an Apple event has passed without any mention of television from Apple, but we're guessing it'll be a little while longer until we see something from them that lives up to Cook's "intense interest" quote.
VIA: GigaOM