Apple TV sold out at 98% of Apple Stores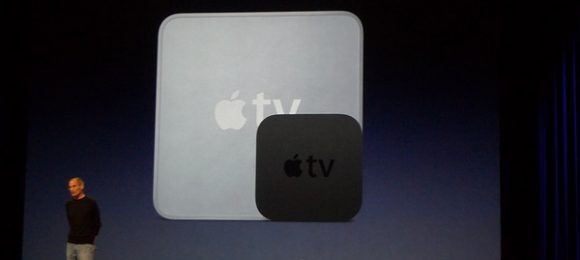 At tomorrow's iPad 3/iPad HD unveiling, it's expected that Apple will also introduce fans to a revamped version of the Apple TV. And if you want something substantial to back up that rumor, how about this – the current iteration of the Apple TV is only available at around 2% of all Apple Store locations in the US. That's got to mean the company is planning to replace it with something.
Apple's official retail channel isn't the only place where Apple TV boxes have become scarce. Best Buy pulled the product entirely from its website last month, leading to rampant speculation that Apple was planning a refresh. If there is a new Apple TV announcement tomorrow, the question is exactly how much attention it would get since it's sure to be overshadowed by the iPad.
Nevertheless, the Apple TV isn't one of Apple's big guns. In fact, the first version of it was considered one of the biggest flops in the company's recent history. But now, the climate is such that people really no longer want their TV to be a passive device. They want smart content on there, and Apple can now tailor its set-top device to something that people can really sink their teeth into. Of course, smart TVs eliminate the need for a separate box, which is why Apple is also reportedly working on an entire TV set, but for now a new Apple TV might be able to do the job.
[via MacRumors]