Apple TV gets HomeKit functionality via update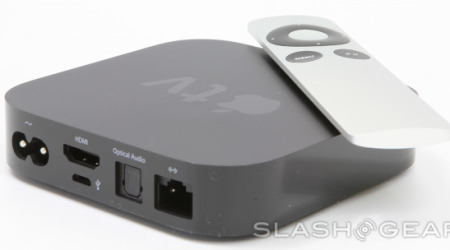 Apple TV might just be the best platform you'll have for a connected home. An update to the software today shows how Apple could leverage the device to make HomeKit reliably cool. If you've got Apple's set-top box, it may be your go-between for controlling your home from your smartphone.
The HomeKit functionality has been spotted before, but this is the first time Apple has officially included and acknowledged it. The HomeKit support will use iCloud and CloudKit as the backend, and use Keychain to keep paired keys handy.
Once you log in to iCloud from the Apple TV, the box is registered as a remote access device. That not only gives you the ability to check on your HomeKit stuff from anywhere, it lets you control them from your couch.
HomeKit in the Apple TV software may end up being a precursor to a hardware refresh soon. Apple hasn't touched the Apple TV hardware in some time, though CEO Tim Cook says
Apple TV is a big part of their efforts.
Rather than serve as some sort of new TV format, it looks as though it may be an all-around home device.
Via: