Apple TV+ download and streaming limits leak out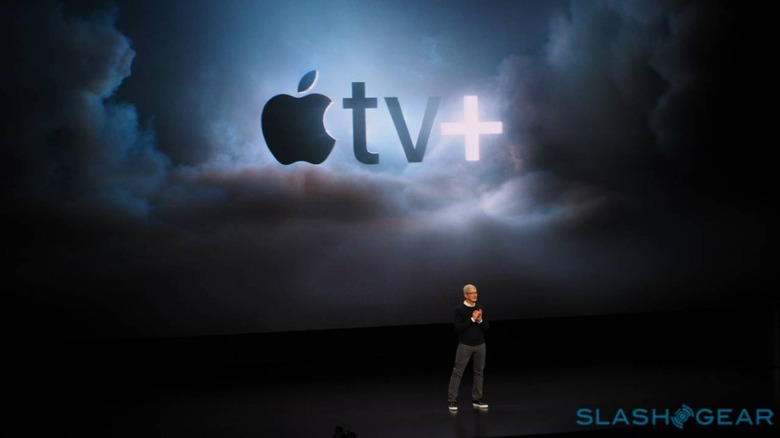 After months perhaps even years of rumors and waiting, Apple has finally confirmed its video streaming service last March. It's still a good three months away but that only gives the Internet more time to gather leaks and tips. The latest to come our way is about the service's caps on downloading videos for offline watching and streaming simultaneously on different devices. The exact details are still vague but, suffice it to say, Apple TV+ might offer a familiar experience when it comes to limiting how subscribers access those videos.
The clues MacRumors found were discovered in code strings, a.k.a. text, embedded in the upcoming macOS Catalina release. They only contain placeholders for certain numbers so the exact limits of downloading and simultaneous streaming are still unknown. They do, however, not only confirm their existence but also their nature.
There seems to be more variety when it comes to downloading videos for offline viewing. There are strings suggesting that Apple could put a cap on the total number of videos downloaded or on the number of videos downloaded per show. A bit more worrying, though, is the hint that Apple could even limit how many times a particular video or movie can be downloaded.
Apple TV+ will also have a limit on how many devices can stream a video at the same time. That's pretty much industry standard at this point and its case might be less used than offline viewing. Interested subscribers may hope for more generous limits but Apple isn't exactly known for that.
Apple TV+'s launch in November will undoubtedly have its fair share of naysayers. Its $9.99 subscription fee might be a bit lower than Netflix's but its selection will also be far fewer. And if Apple's track record with original content is any indicator, the company might find it harder to break into the already crowded video streaming market.