Apple TV deal tipped with Time Warner Cable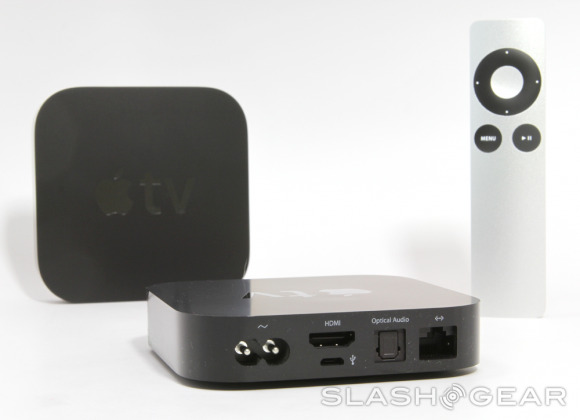 It would seem that Apple TV's future could be signed off this week between Time Warner Cable and the creator of the set box itself, this according to sources close to the matter. Straight from Bloomberg comes this suggestion with a note on how the companies will not be announcing their agreement – if it does indeed go through – until later this year: "within a few months".
This deal would allow Apple TV to work with streaming content in a way that competing hardware solutions have been racking up in recent months*. It also could have an adverse effect on companies aiming for exclusivity in content such as Netflix – they having just announced today a new deal with the show "New Girl."
This deal would have Apple showing down Microsoft's recent renewed play for the living room with the Xbox One – a device aimed as much at video content as it is games. According to an email from a spokewoman for Time Warner Cable also sent to the same publication, they "don't have an agreement with [Apple] at this time."
Meanwhile there's another bit of a rumor flying around that Apple will be hiring Hulu's Pete Distad this year. Distad works as senior vice president in charge of marketing and distribution for Hulu and would likely serve a similar role with Apple in a new push for Apple TV action in 2013.
*It should be noted here that Time Warner Cable is no stranger to signing deals with groups working with devices such as Apple TV, especially rather recently. Time Warner Cable has signed deals with Roku, Microsoft for Xbox, and Samsung Electronics in the past – Samsung having just signed up last month.