Apple TV adds FOX NOW, CNBC and more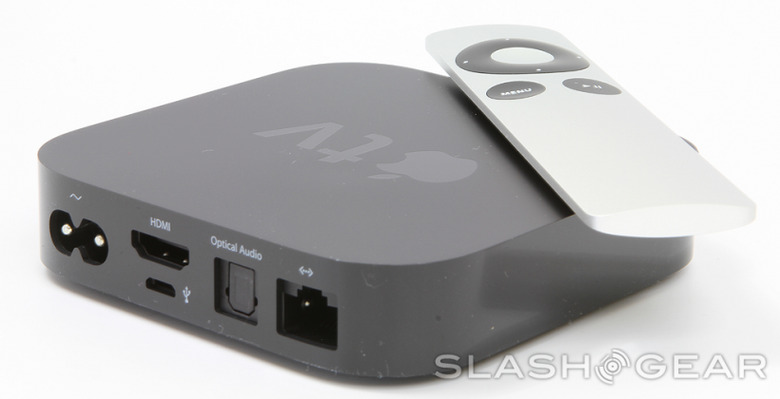 Apple TV has gained a jolt of new content this morning, with an update for the set-top box bringing four new sources including FOX NOW. Joining the ranks of Netflix, Hulu Plus, and of course Apple's own iTunes content, the content additions include CNBC for both real-time news streaming and on-demand clips, though you'll need to have a cable or satellite subscription in order to sign in.
That's the same with FOX NOW, of course, which similarly demands a subscription to FOX if you want to watch any shows. Once you're in, there'll be episodes of Glee, Sleepy Hollow, New Girl, and other titles, as well as bonus content.
Update: FOX tells us that if you want to watch a returning FOX series, you'll need credentials from participating providers to access full episodes next day. However, all new (i.e. first season) series will have full episodes "unlocked" for for all FOX NOW users.
FOX will also use a personalized home screen in the new "channel" to pick out other shows it thinks viewers will be interested in based on their Apple TV usage.
As for the other two additions, they won't be showing up in the US. TV 2 Sumo will be offered in Norway alone, with content like English Premier League soccer and the Olympic Games, plus live channels and on-demand drama and documentaries.
Finally, Esporte Interativo will be Brazil-only, a monthly $4.99 subscription for live Champions League, Northeast Cup, Manchester United games, and State Championships.
Meanwhile, the rumors continue to circle that Apple has even bigger plans for the Apple TV, potentially turning the box into the hub for its upcoming HomeKit smart home push. Whether that will demand new hardware or simply take advantage of the existing design remains to be seen.