Apple TV 6.0 update rolls out again following buggy version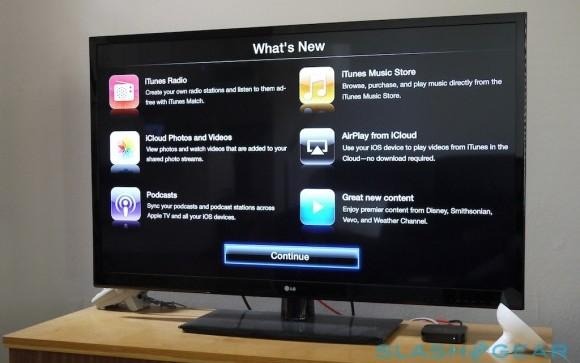 As we reported earlier today, Apple had to pull its Apple TV 6.0 software update following some bugs that, among other things, resulted in bricked devices, bringing about all sorts of anguished cries from the unfortunate ones who updated. The update is rolling out again, this time as an updated version that brings about the new features without the unwanted side effects.
With the Apple TV update, users gain access to iTunes Radio, additional AirPlay functionality, and more. Those who updated, however, reported a variety of problems, with some unfortunate users having their device completely bricked. Other users were more fortunate, only experiencing problems with their network, or trouble downloading. In some instances, users reported having their content wiped.
Last night, Apple pulled the update, though it was still available for a while for download from Apple's website, and some users were seeing it appear despite being pulled. Fortunately, it didn't take Apple long to sort out whatever the problem was, and this evening a new version of the firmware update is rolling out, bringing about the new features.
The buggy version of the 6.0 firmware was build number 11A470e, and this latest version showing up to Apple TV owners is build 11A502 — as such, it would seem some big tweaks took place between the two versions. Still, those who haven't updated can now safely do so, including manually grabbing it from Apple's website.
SOURCE: 9to5 Mac