Apple TV 6.0 update recalled after bricking some devices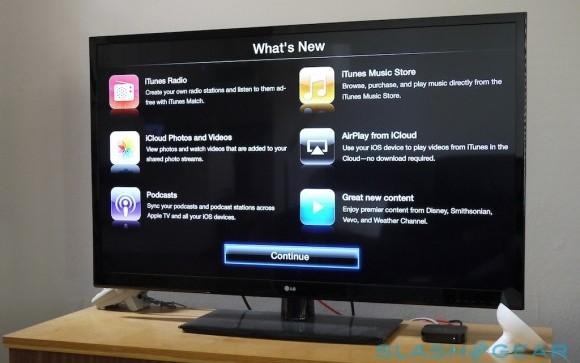 There were many Apple TV owners out there who excitedly downloaded the latest software update on Friday when it launched. The software update was Apple TV 6.0 and it added a number of new features including iTunes radio and lots more. Apple has now pulled that software update.
The update was recalled after reports began to surface that it was bricking devices and causing network issues for some users. Some reports have indicated that the update permanently bricked Apple TV set-top boxes while others claim that the update lost all the content on their device.
Other reports indicate that Apple TV devices were unable to download any web content even when an Internet connection was available after the update was applied. Apple pulled the update sometime last night with Apple TV 5.3 devices currently seeing no available updates. Interestingly, reports indicate that the 6.0 firmware is currently available to download via Apple's website.
The update is also reportedly still showing up for some Apple TV users sporadically. This is believed to be the result of background downloading. With the reports going around I would be very hesitant to update to version 6.0 until it can be confirmed to be working correctly.
SOURCE: 9to5Mac