Apple TV 4K won't let you download 4K content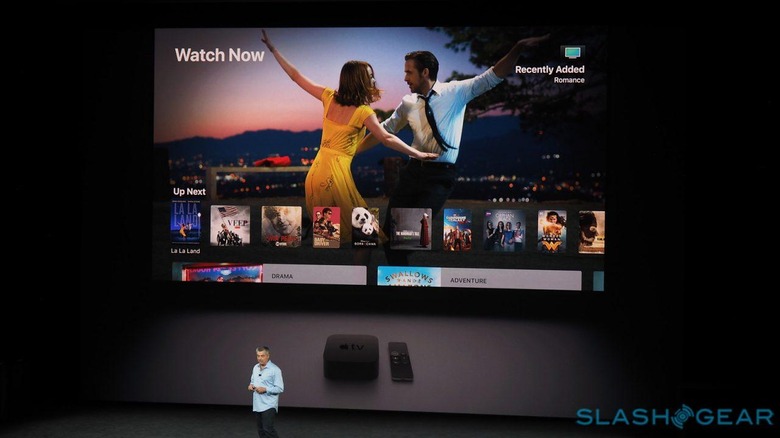 The new fifth-generation Apple TV is certainly a big launch for Apple, as it brings the company's line of streaming boxes into the 4K era. While that support will definitely be exciting for the Apple TV faithful, we're discovering some limitations placed on 4K content today. As it turns out, you won't be able to download 4K content for offline viewing – instead, Apple is only letting you stream that content over the internet.
This was discovered by MacRumors, which came across a support document that outlines the limitations of the new Apple TV. While you'll be able to download HD content, it would seem that doing the same with 4K content is out of the question. Furthermore, the document discusses a similar limitation for HDR and Dolby Vision content:
You can download a local copy of an HD movie, and you might be able to download HDR and Dolby Vision versions, but you can't download a 4K version.
So, unfortunately, that means no local playback for 4K content and some HDR or Dolby Vision content. This is complicated by the fact that Apple recommends a 25Mbps connection to stream in 4K – if your network speeds don't meet that threshold, your video quality will be downgraded to 1080p. If, on the hand, Apple had decided to let people download 4K movies and shows first and then play them locally, the only time internet speed comes into question is during the download itself.
Going beyond this issue, MacRumors points out another drawback to 4K streaming on the new Apple TV. As it turns out, the Apple TV can't stream 4K content from YouTube, as YouTube uses the VP9 codec, something the Apple TV doesn't support. We imagine that support for this codec will be added before long, but for now, your 4K options are somewhat limited if you're picking up a new Apple TV today.