Apple TV 1080p refresh announced for March 16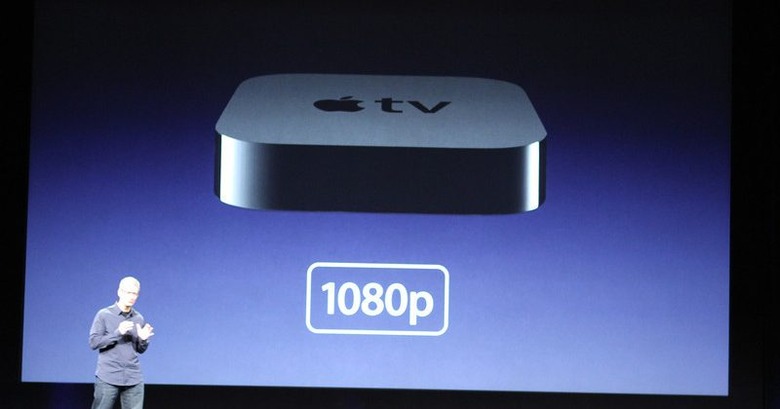 This week Apple CEO Tim Cook announced that Apple TV will be refreshed with a new device that supports 1080p video, this standard also set for the iTunes movie store as well. As Cook noted, "we're also announcing that movies and TV shows in the iTunes store support 1080p HD. They are absolutely incredible quality." In addition it was announced that Apple TV would get a software upgrade, presenting a "new streamlined user interface" as well as iTunes Match support.
There's also going to be TV show updates the day after they air, sent right to your Apple TV, said Apple's Eddie Cue. This refresh is set to work as a real update to the cloud interface, the iCloud if you will, with Photo stream support as well. As Cue noted: "Now when I take a photo on my iPhone it automatically appears on my Apple TV without my having to do anything at all."
The new interface also has "Genius", a feature you should be familiar with from iTunes music interface, and the whole interface will be live right out of the box. This refresh for the Apple TV will continue to cost just $99 as the original did, and it will be available starting next week. Grab one online today!
Continue to follow along with today's news in the liveblogging stream at http://live.slashgear.com/ we've got up as well as through our Apple portal, new this week!