Apple transforms 100-year old Manhattan bank into an Apple Store

Apple stores aim to impress, and its new residency on the Upper East Side (UES) of Manhattan goes above and beyond Apple's standard architectural faire. The tech giant has set up shop in an old bank building from the 1920s, giving this location a completely different vibe from any other Apple Store. The store is swanky, situated at on the UES at 940 Madison Avenue, only a block away from Central Park. Guests who attended the opening event last night were met by Apple Senior VP of Retail and Online Sales, Angela Ahrendts.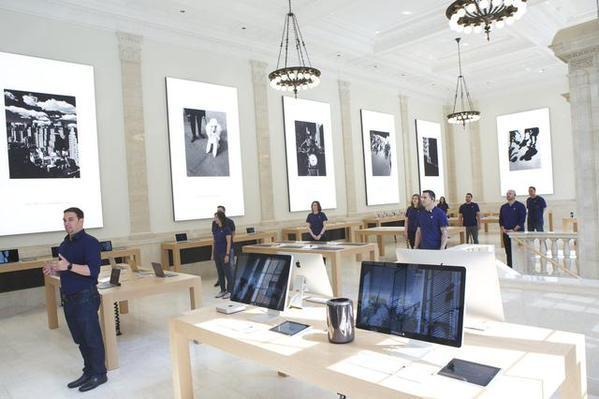 The interior design of the store is customized to fit the layout of the 100-year old bank building. The Even the bank vault is repurposed as a VIP room for customers looking to try on the luxury, $10,000 Apple Watch Edition.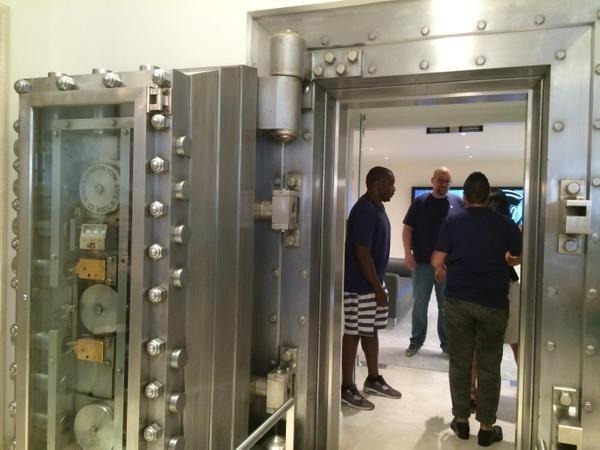 Residents neighboring the new Upper East Side shop aren't as happy with Apple invading the area. They are worried about the neighborhood being overrun by hordes of shoppers. To slow foot traffic and stay in the neighbors' good graces, the UES Apple store is maintaining shorter opening hours than the surrounding stores in the neighborhood.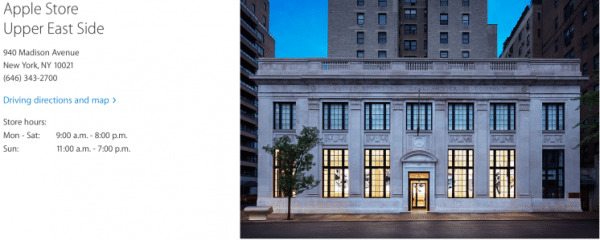 This new store comes on the heels of Apple's announcement to temporarily close its Fifth Avenue location for renovations. During renovations, the Fifth Avenue shop will be moved to the nearly vacated FAO Schwarz.
Source: 9to5 Mac