Apple top App Store downloads for 2008 revealed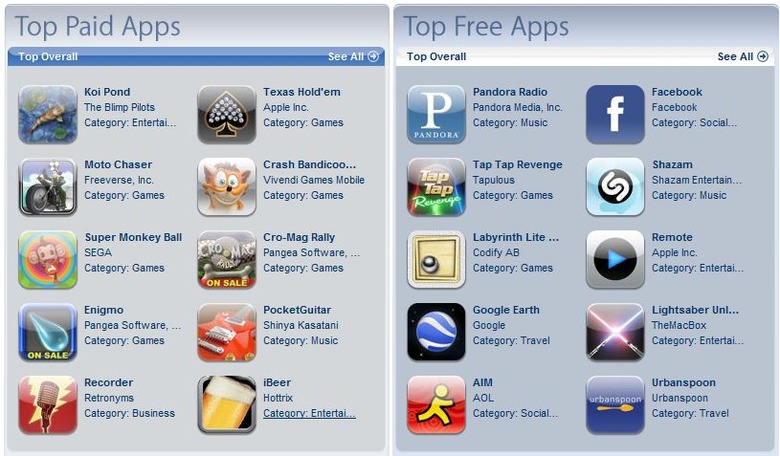 Apple have announced the top downloads from the App Store in 2008.  Available to view in iTunes, the list ranks both paid and free software, and as well as the top ten apps it splits them down into their respective categories: games, entertainment, utilities, social networking and music.
There aren't a huge number of surprises in the list.  Some of the apps that have performed the best are those that have been present in the App Store pretty much from its inception, including Labyrinth Lite and AIM.  Social networking is also a popular choice, with Facebook's app in the top ten of free software, while Google Earth is also present.
In paid apps, gaming occupies most of the top ten spots.  Crash Bandicoot, Super Monkey Ball, Texas Hold'em and Moto Chaser are all among the most paid-for software.  Full details here [link opens iTunes].