Apple to dominate 40 percent of smartphone market by 2013?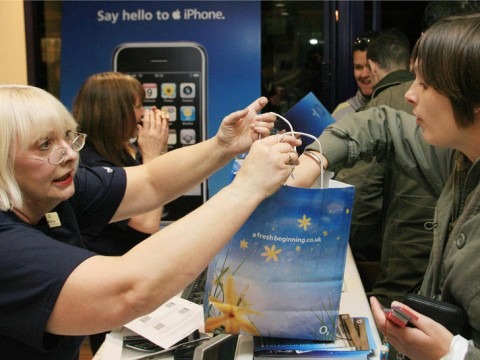 According to analyst Generator Research, in the next five years we will see
Apple's smartphones outselling Nokia's
handsets and snatching up 40 percent of the global smartphone market. This may be due to the leaning curve that Symbian S60 requires compared to the simple user interface of the iPhone.
Generator believes that with a cash reserve of $25 billion, the iPhone just about to enter its fastest growth phase and having a 33 percent growth margin, Apple has the recourses and motivation to invest even more money in their mobile phones when other more established mobile phone companies are having to cut back in many areas including product development.
"Outsiders are rewriting the mobile industry's rulebook and the new rule is that you need a fully-integrated platform that has a rich API open to third party developers on favorable terms. Right now, Apple has the best platform and the best-looking forward roadmap."
The impact on other companies such as Nokia is said to be as much of a loss in the smartphone market to jump from 40 percent to just 20 percent by 2013. Andrew Sheehy, head of research at Generator believes that the iPhone and App Store will follow the same trends that Apple's iTunes and iPod line has followed, ultimately gaining the largest market share.